The talented Italian designer Francesca Liberatore's Summer 2021 collection is beautiful. She did a marvelous work with some creative, colorful prints on silk fabrics and white dentelles. She presented one of the unique fashion shows this summer. The collection itself has a definitive energetic summer vibe, all the designs look comfortable to wear and the materials are premium quality. Here are our favorite looks.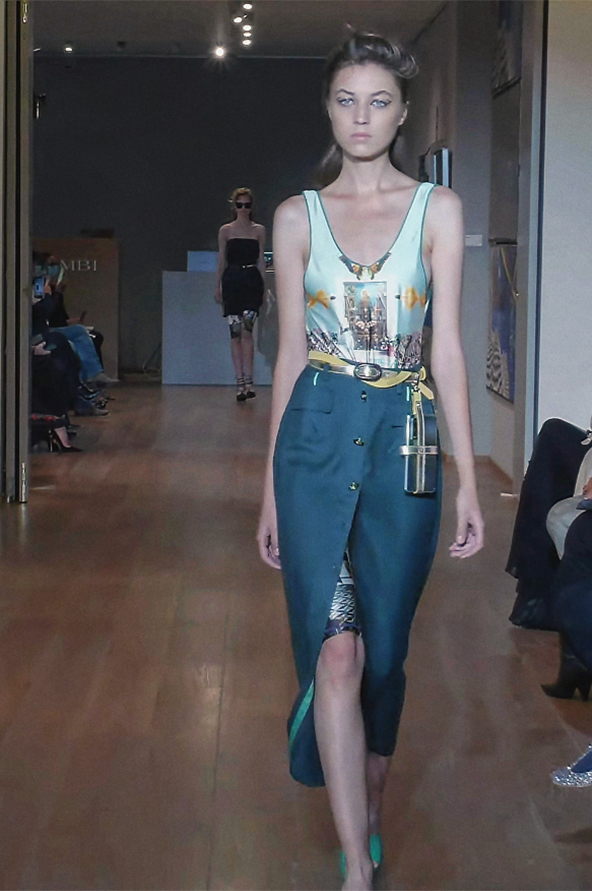 The style of these gorgeous prints here is very close to baroque.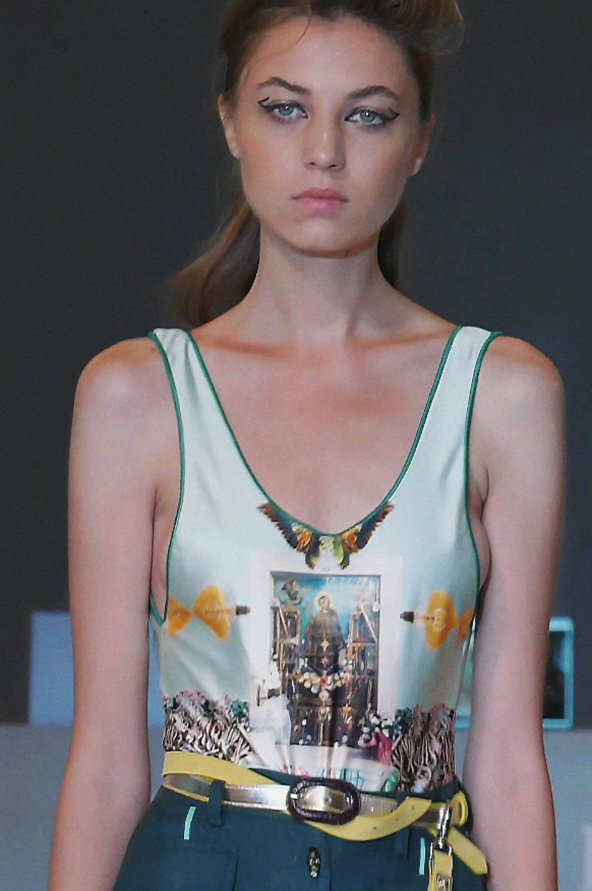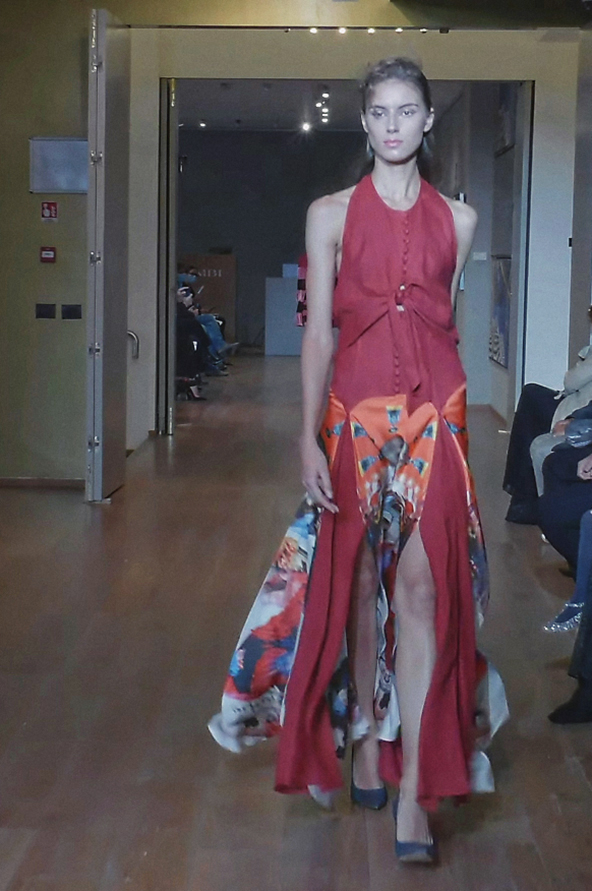 A beautiful red dress featuring more silk prints.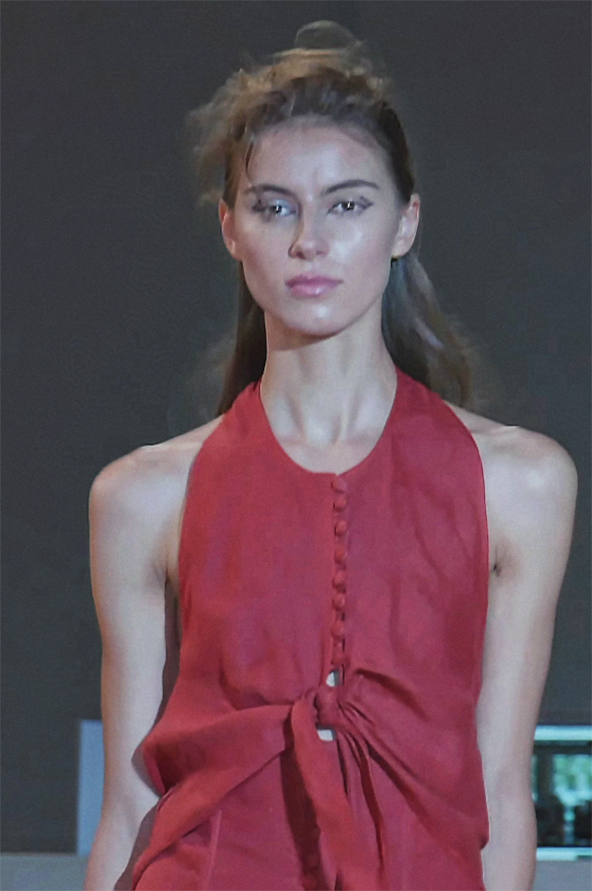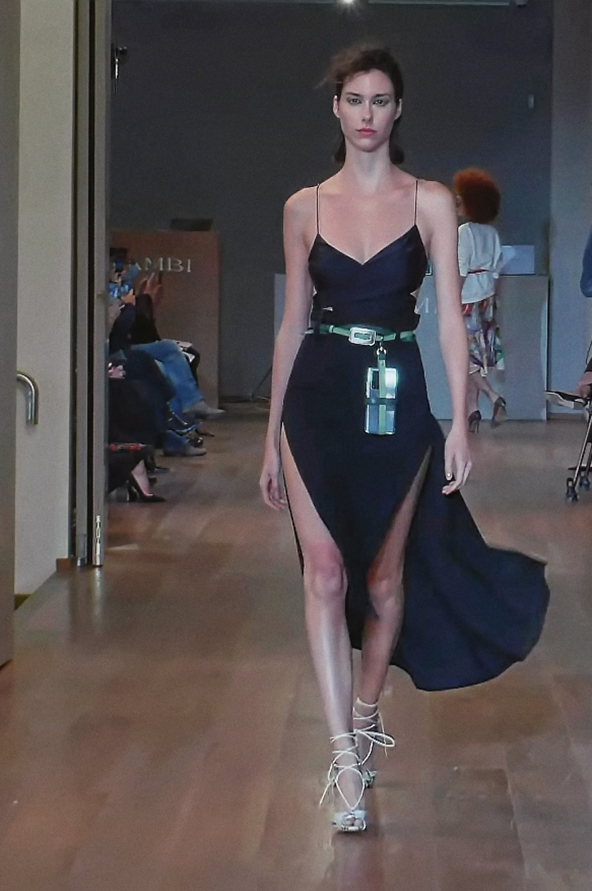 Hanging phone holders are popular this year especially in the designs of Italian fashion houses. It is a great idea if you do not want to carry a handbag all the time. In larger cities you might not need more than a smartphone to get on public transport or do some shopping.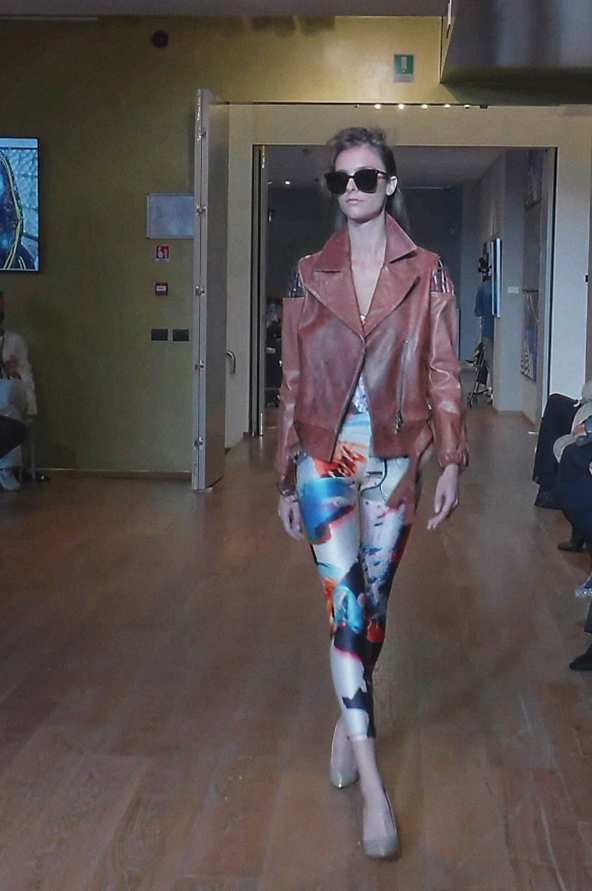 Fashion in 2021 has a focus on comfort which is understandable. We loved how awesomely casual this outfit is with the brown leather jackets, black shades and the bodysuit with the baroque prints. Beautiful!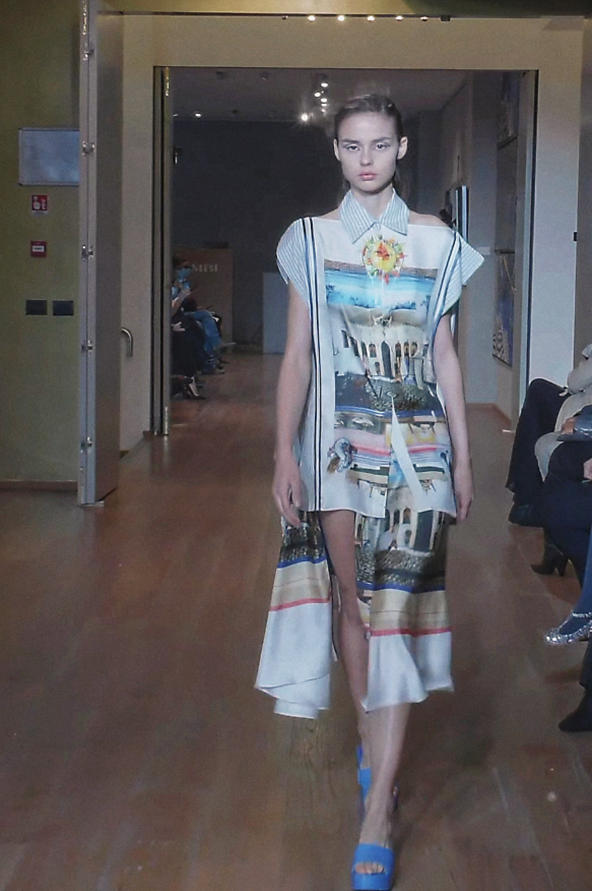 Outstanding fabric quality and and attention to detail in the tailoring.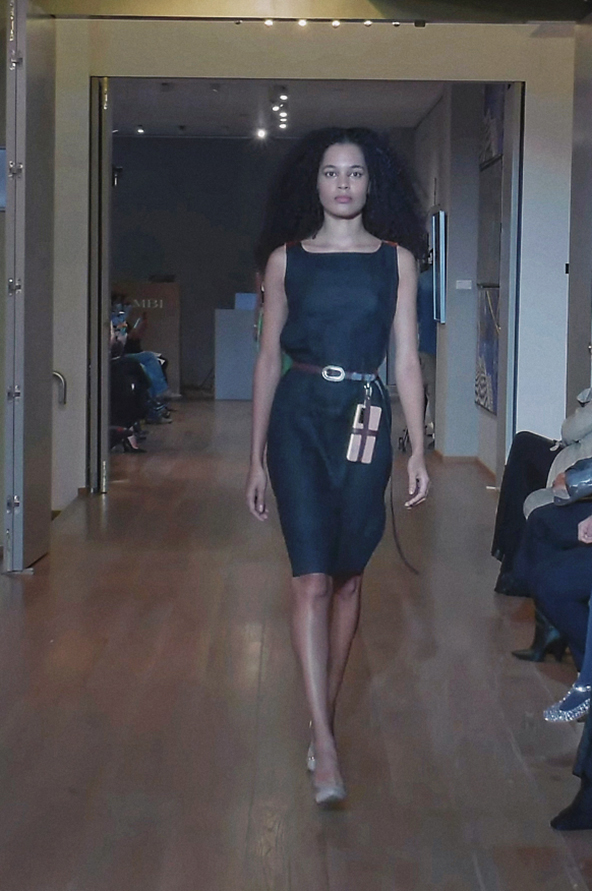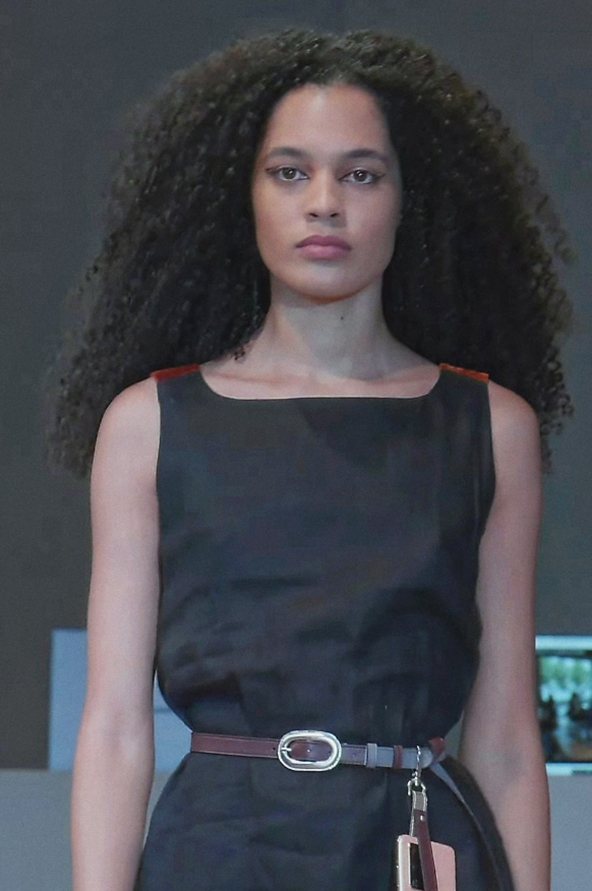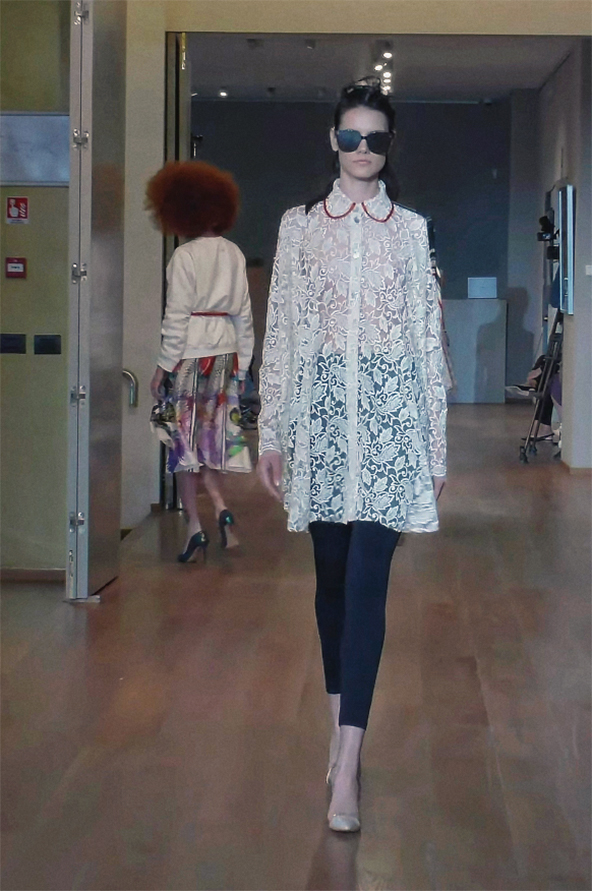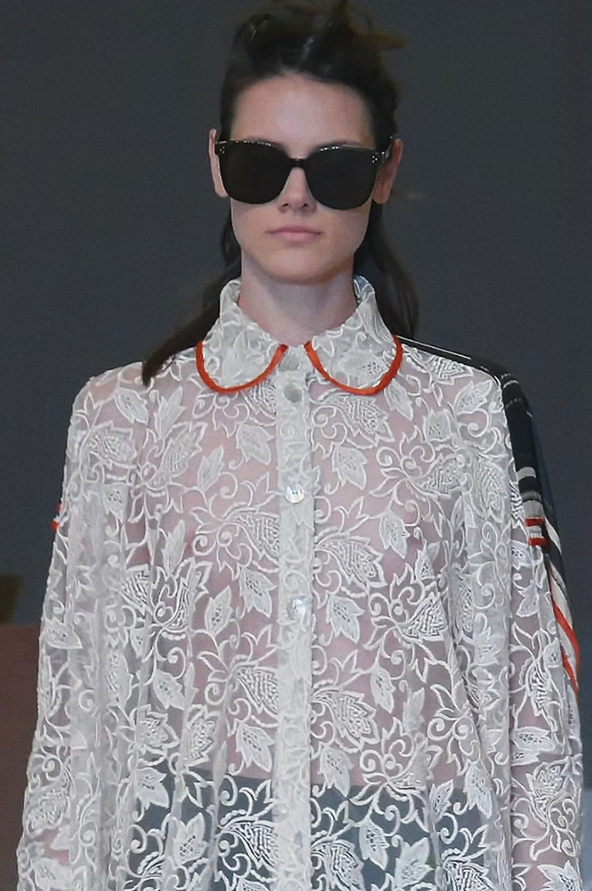 This chic design with the dentelle shirt is perfect for the hot summer days.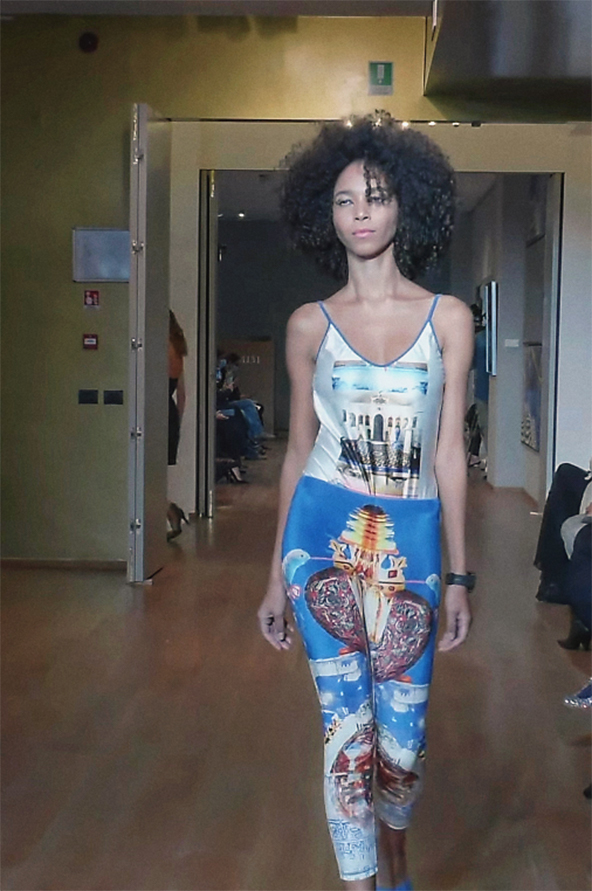 These bodysuits by Francesca Liberatore are just works of art in their own right. Very energetic, great for the summer, gorgeous!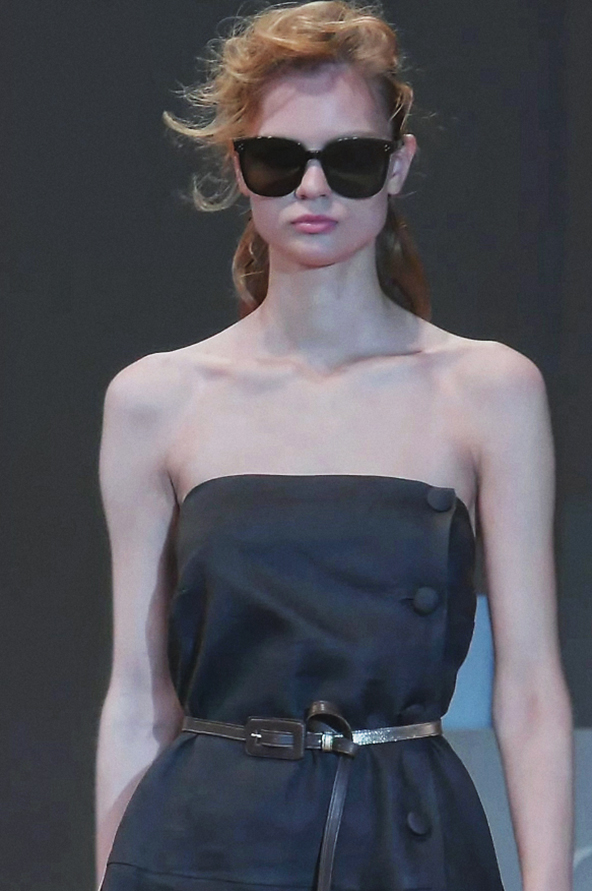 Find Francesca Liberatore on Instagram.