For this summer season Philosophy presented at Milan Fashion Week a collection with a DIY rustic vibe. It is elegant but the tailoring is relaxed. All the items look like they can be easily worn both at home and at formal events. In their unique style the luxury fashion house incorporated acrylic paint patterns and ruffled fabrics in the designs, they just look refreshing.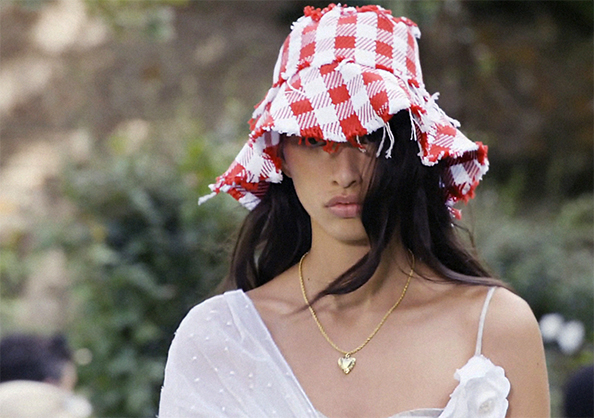 We like this macro vishy hat, it has that DIY look we were talking about.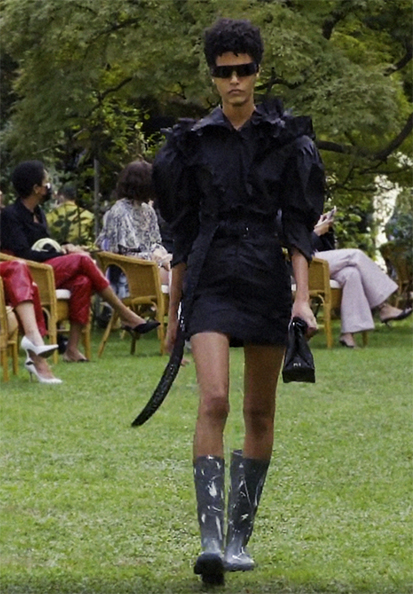 A stylish black mini-dress incorporating the signature ruffled up fabric design of Philosophy. We love how this look has a 80's feel to it, the chunky frame-less sunglasses surely contribute to that.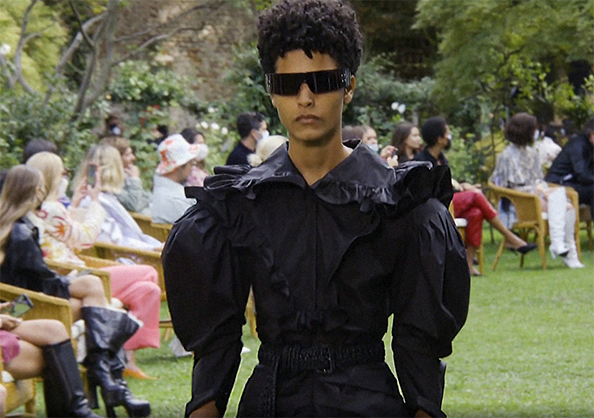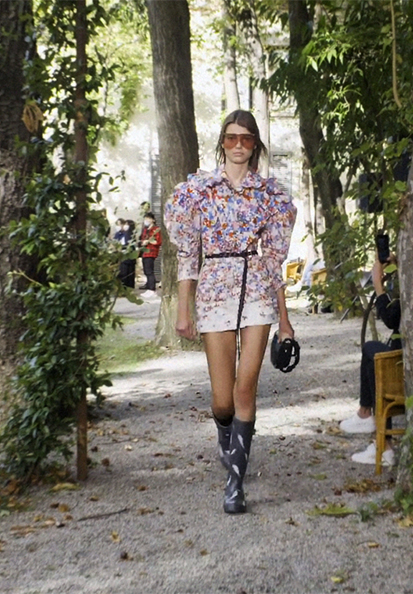 This mini-dress looks as a canvas painted with acrylics. A fresh design, it looks beautiful and again we have a stylish pair of sunglasses here. We also liked that Philosophy are using belts with their mini dress designs. A cool accessory, the belt can add structure to the dress.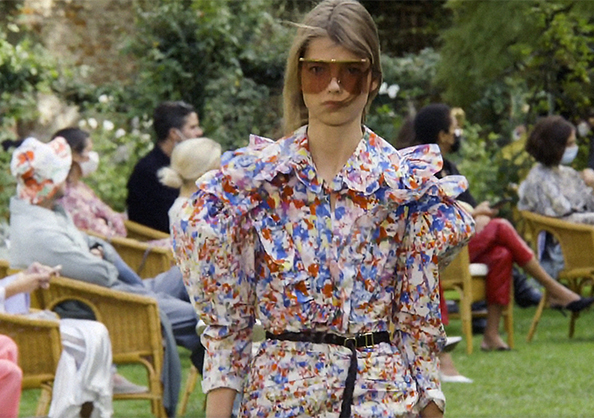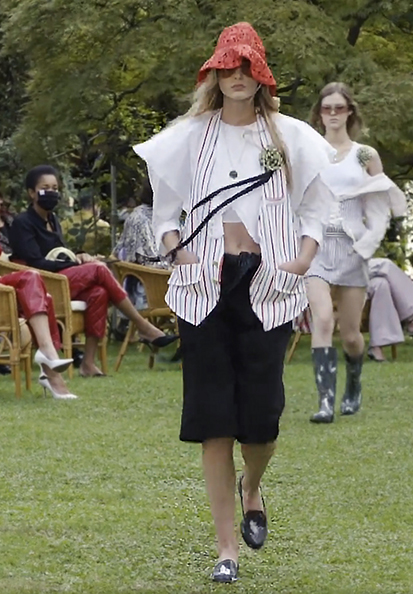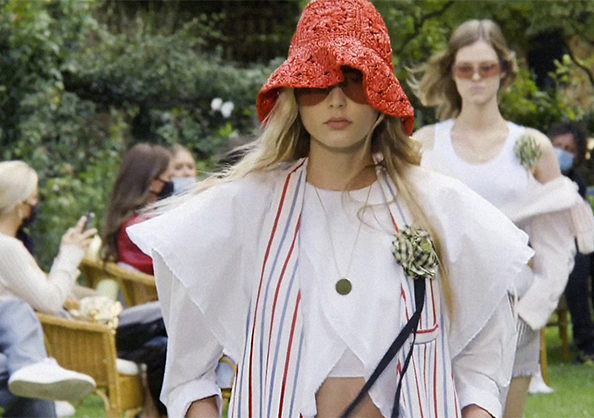 The textile brooch and the pink raffia cloth hat are great examples of the small details that make this collection so good.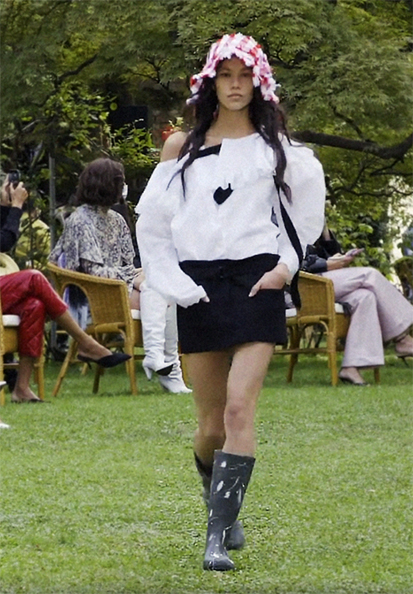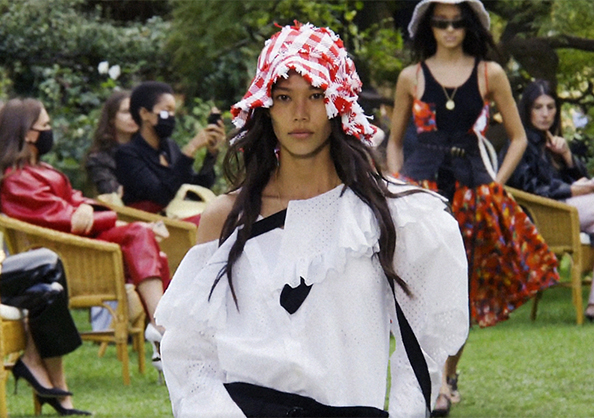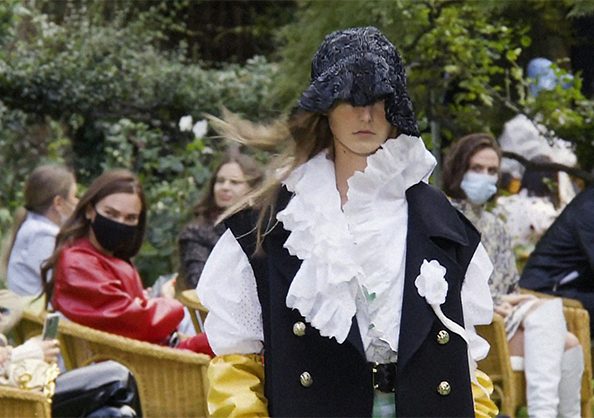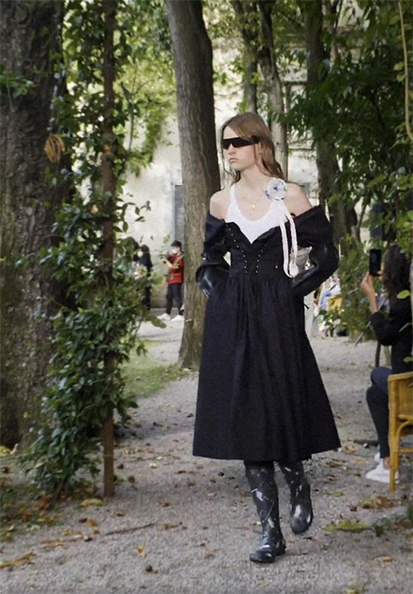 The top half of this black dress is actually a white tank top. This design lives in the hipster casual area of fashion and we love it!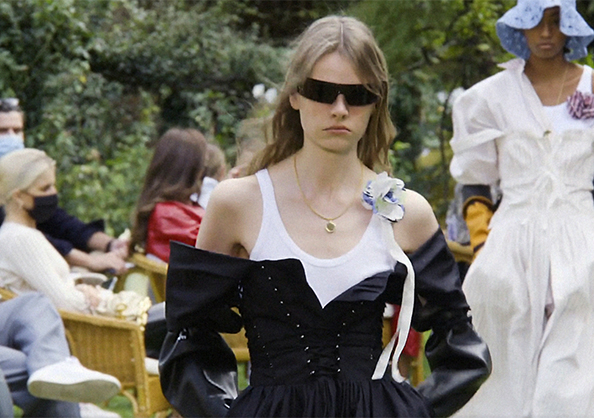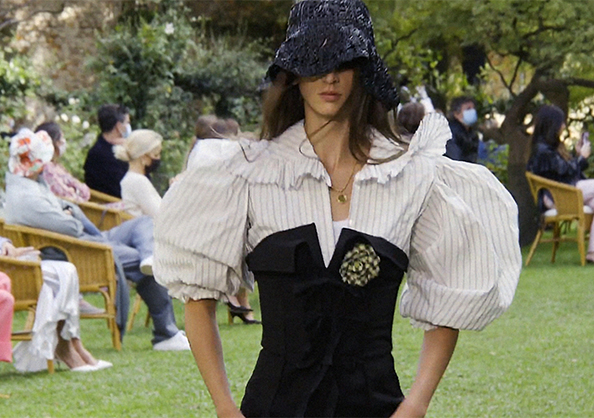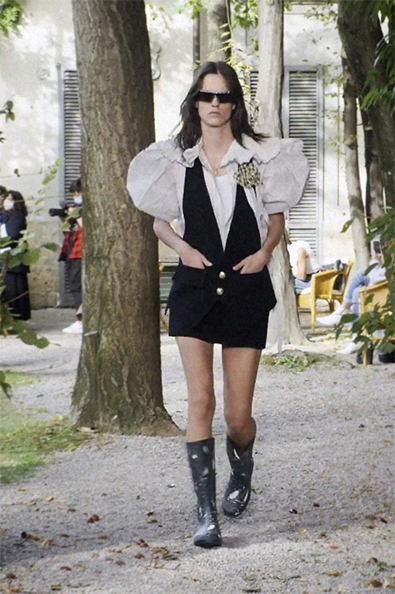 A great outfit composed of a white ruffled shirt, black vest and a black miniskirt. It is a simple and elegant summer look!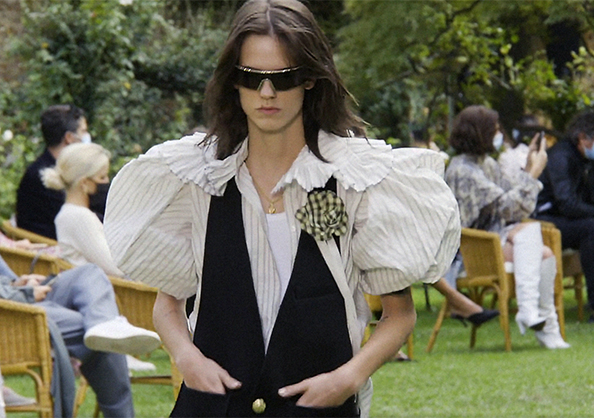 Find Philosophy di Lorenzo Serafini on Instagram.