In this category we draw beautiful designs in a fashion presentation style. We use a 8,5 x 11 inch Croquis as a base – 10 heads size. This week we have re-created a elegant petrol blue outfit by Valentino featuring a dress with pockets and tight-high shorts.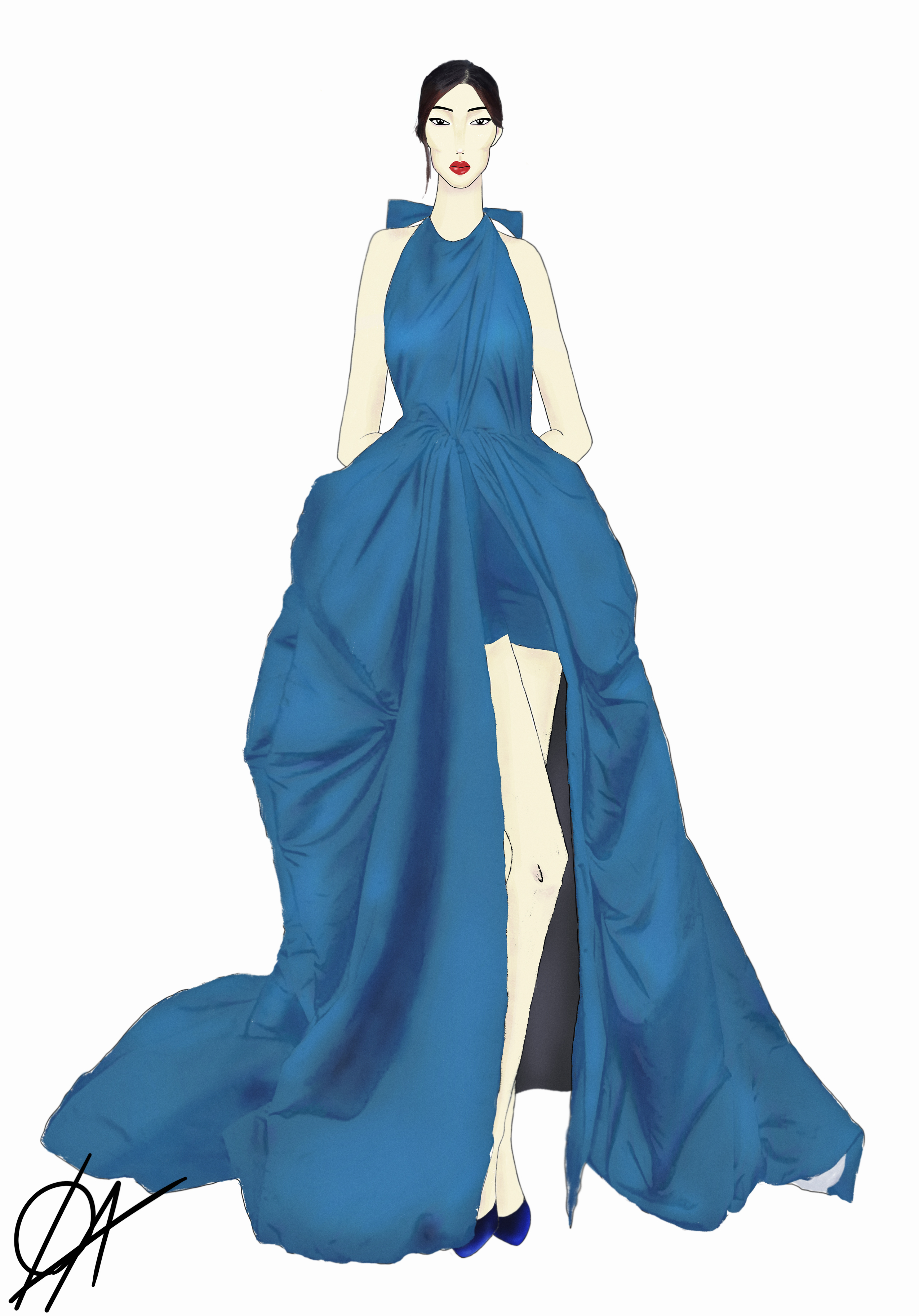 Invest in NFT Art: This drawing is now exclusively available for sale on NFT Showroom.
Did you know? Gemma Chan wore the very same outfit at the 76th Annual Golden Globe Awards in Beverly Hills, California, 2019.
Embed from Getty Images