We are excited to review the new Spring Summer 2021 Swimwear Collection by Arcadio Domínguez. It is distinctively chic, featuring attractive cuts, the designer's signature bow elements and surprisingly some long sleeve pieces. Here are our favorite moments from the runway at Gran Canaria Swim Week.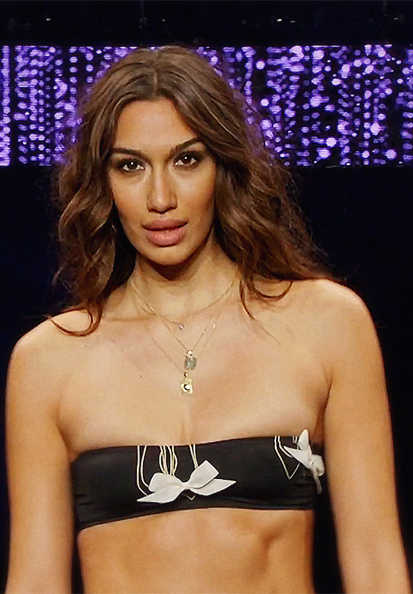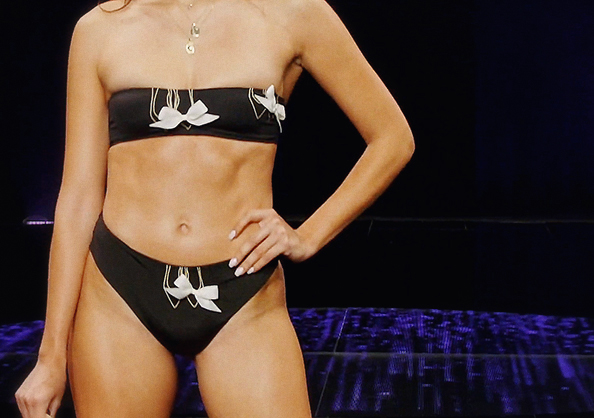 There is no shortage of the bow elements on the designs from the collection. Arcadio interestingly places them on top of prints, it is a beautifully stylish idea.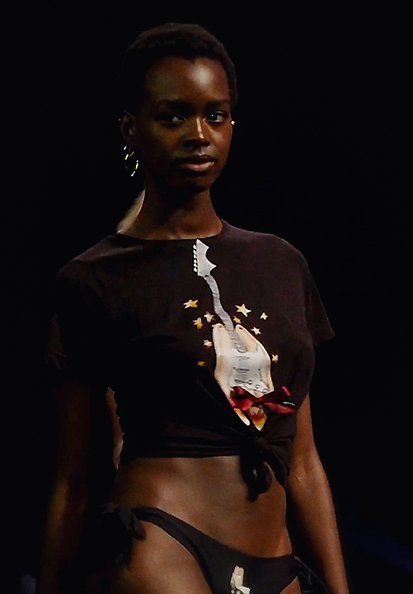 We love the front tie t-shirt and of course the guitar print. There is a bit of a rock 'n' roll chick vibe coming from the entire collection and we love it!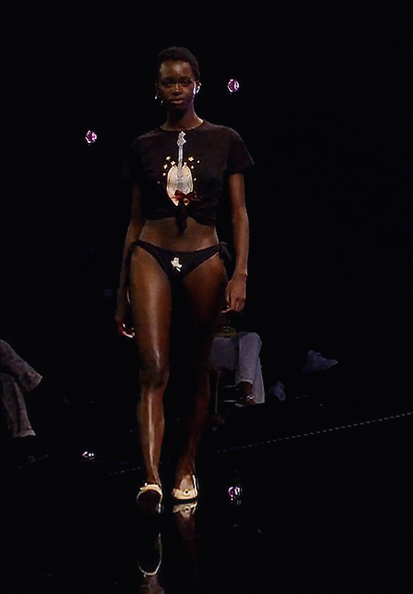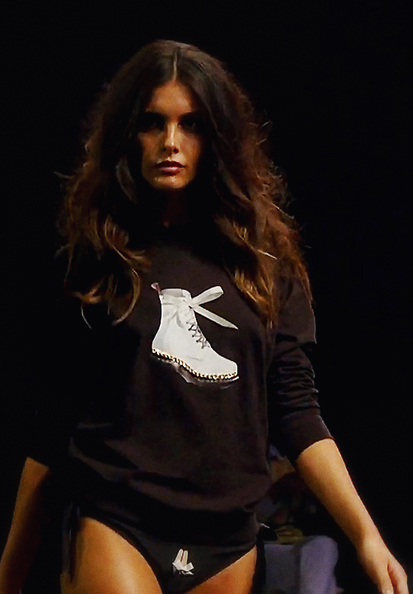 Wearing a long sleeve blouse for the chilly moments on the beach is practical and it also looks cool. Uniquely now Arcadio Domínguez are offering a matching blouse to go with their line of swimwear.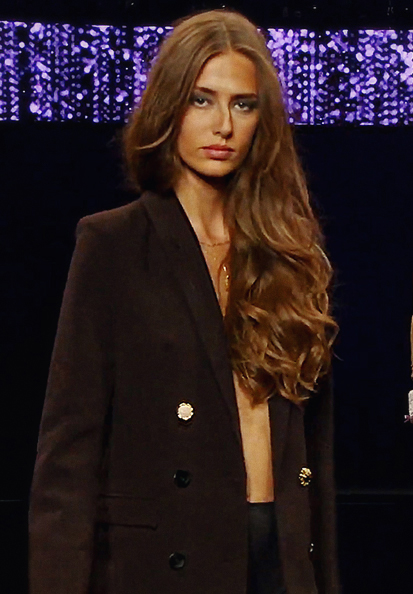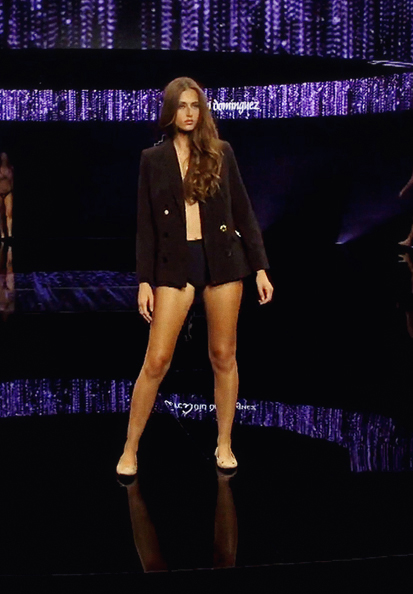 This dark brown coat is also something new and interesting. We like the idea!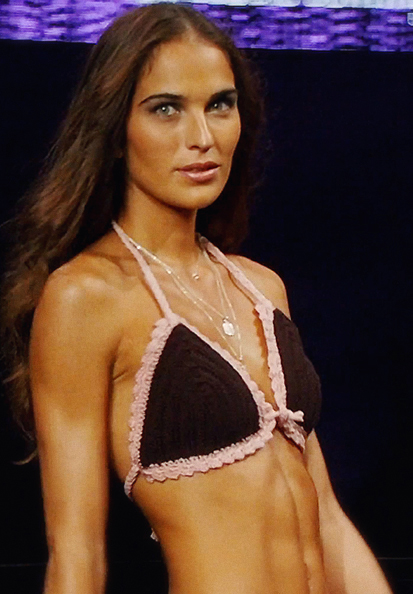 Knitted bikini tops are coming back into fashion this year.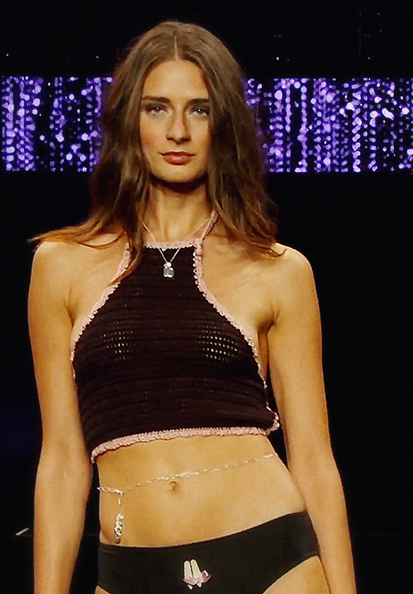 Again, an awesome knitted bikini top design here in black and pink!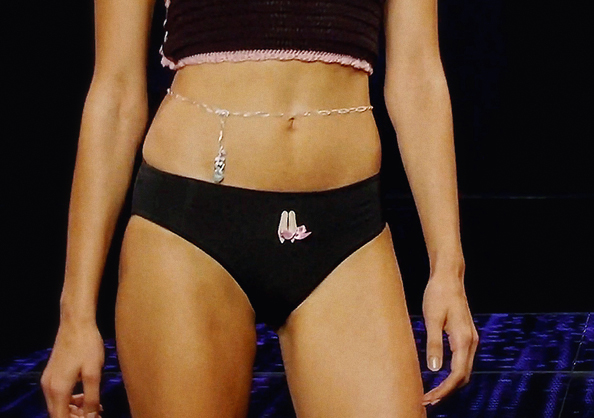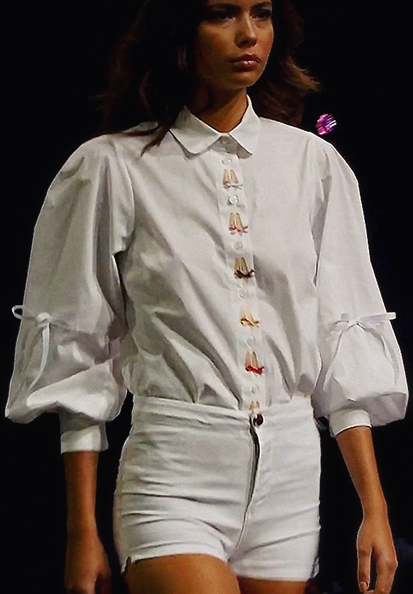 This is a brilliant all white summer look featuring a trendy shirt with pumps prints.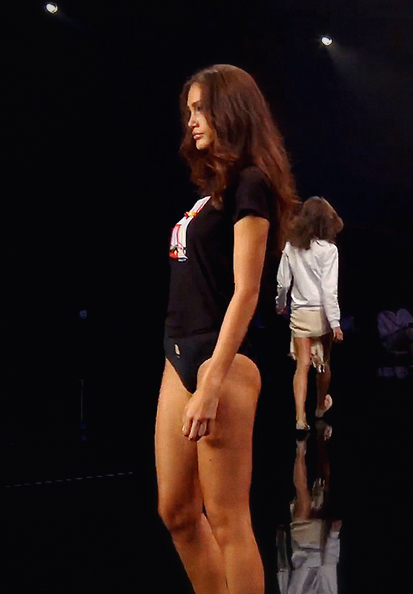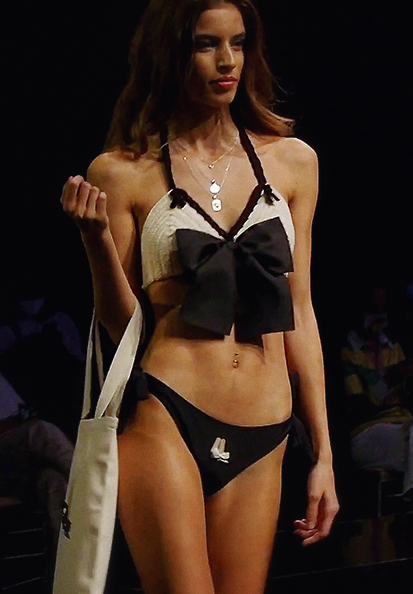 The model is wearing a knitted white bikini top with a stylish black bow on the front. The accent of the collection is without a doubt the bows. At first glance the implementation of these elements can appear repetitive. However, we think that if you can pull off an idea so well and so stylishly you have the right to use it as many times as you wish.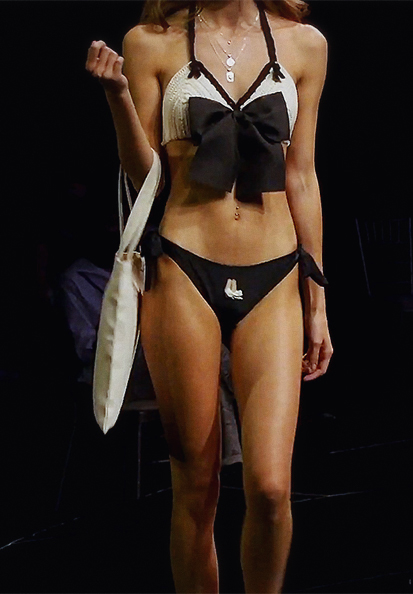 View this post on Instagram
Find Arcadio Domínguez on Instagram.