Philosophy is on of the most innovative and forward thinking fashion houses in Italy. Their present creative director Lorenzo Serafini did an outstanding job with the Fall Winter 2020 Collection. Every look we saw on the runway in Milan had a unique character. Overall, the design of the collection incorporates truly vintage elements delivered in an elegant, modern way. Here are our favorite looks from the Fall Winter 2020 Collection by Philosophy di Lorenzo Serafini.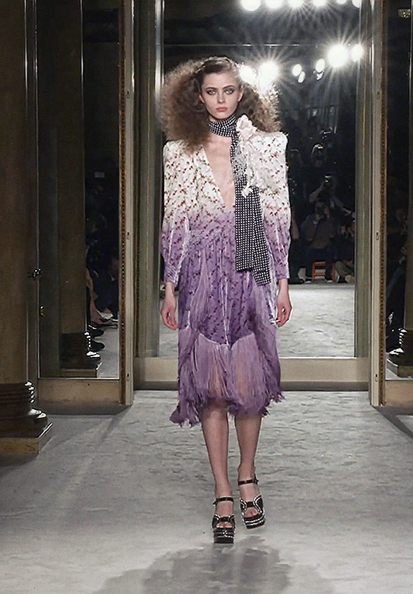 The first thing we loved about this collection is the awesome neckwear. Like the checkered scarf here, it is so elegant and it compliments this two-tone dress beautifully.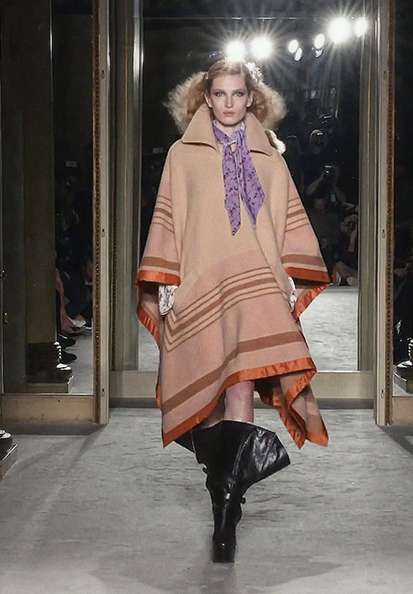 This stunning beige poncho overcoat is a fresh idea. Again, completed with a beautiful scarf. The driving force behind Philosophy di Lorenzo Serafini is innovation and they are not afraid to try out unorthodox designs.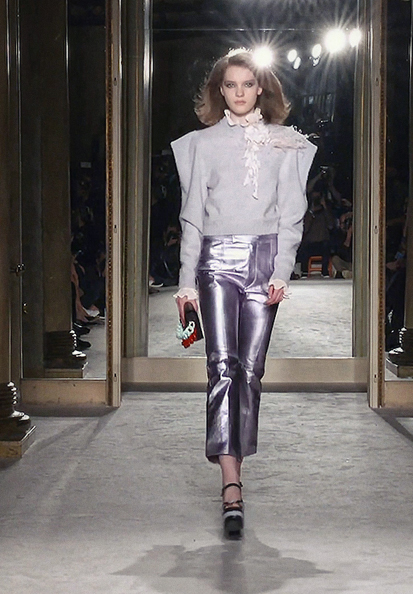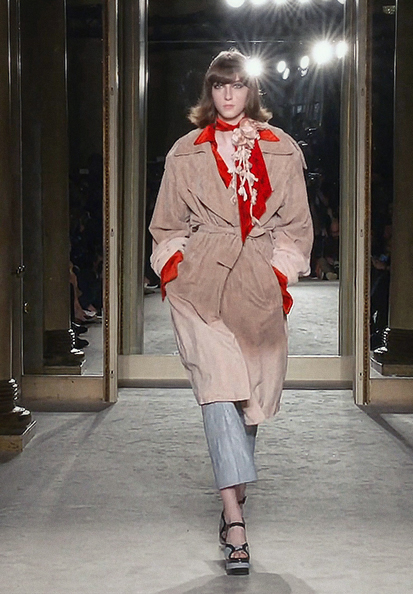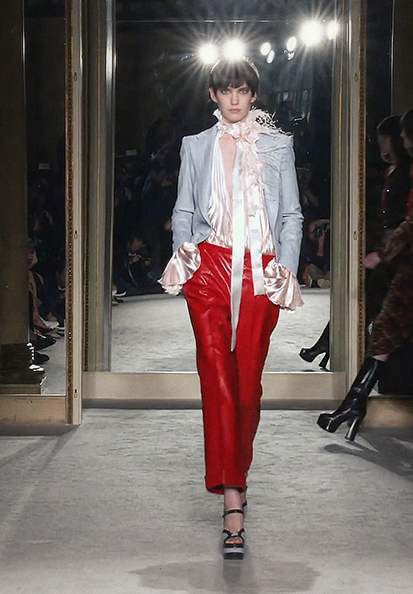 A work of art, we love it! The model is wearing a pair of red leather pants and a light blue blazer, the ruffled shirt underneath is made of a reflective fabric. Also, that neckwear piece is something you can take to a wedding but it completes this look perfectly.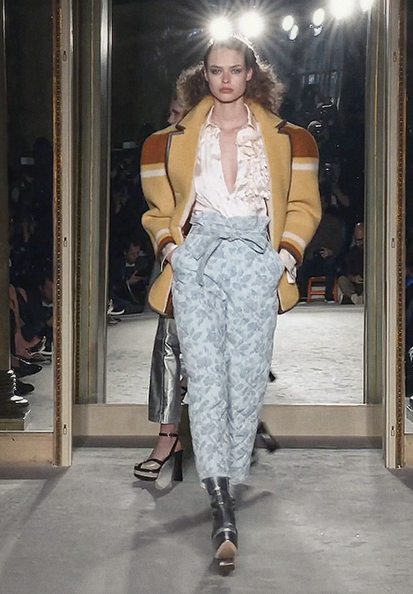 There are a lot of reflective elements in Philosophy's designs like the silver shoes in this look and the silver pants in the following one. It is worth to mention that reflective elements and fabrics are a common sight on the runways this year. Maybe this trend will continue in 2021.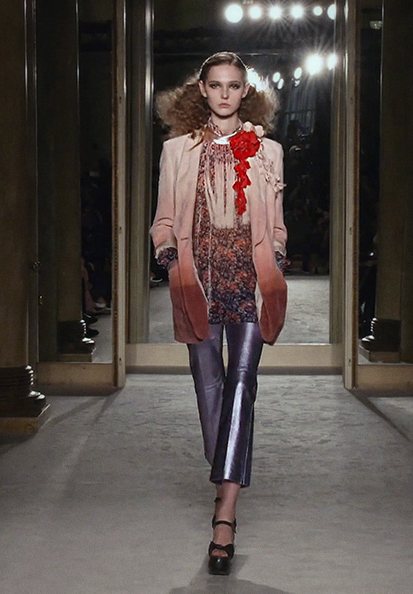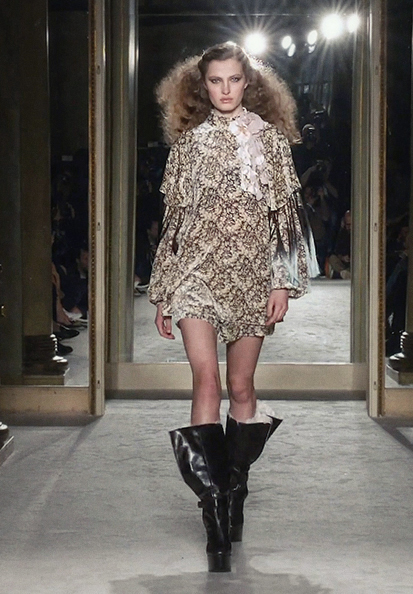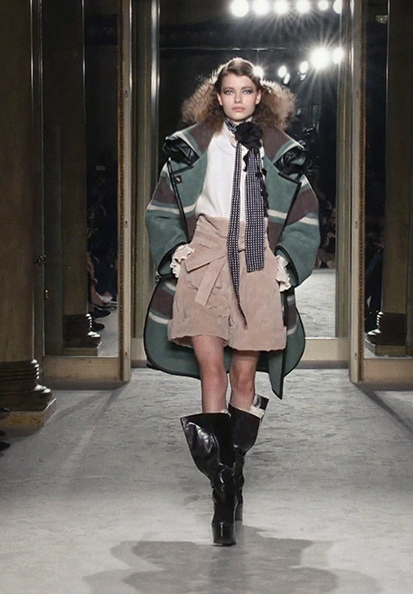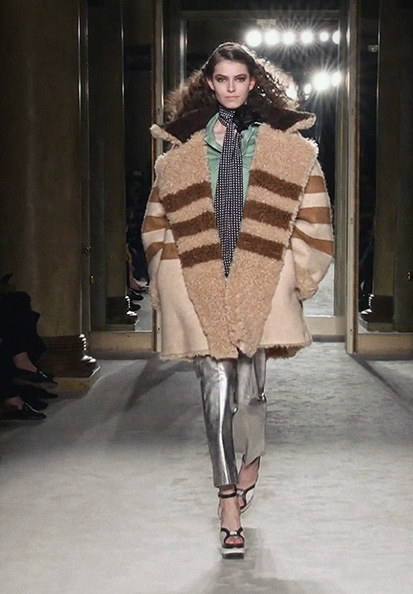 We love the oversized coats with the high collars! This is Philosophy at its best – bringing creative, fresh ideas to life.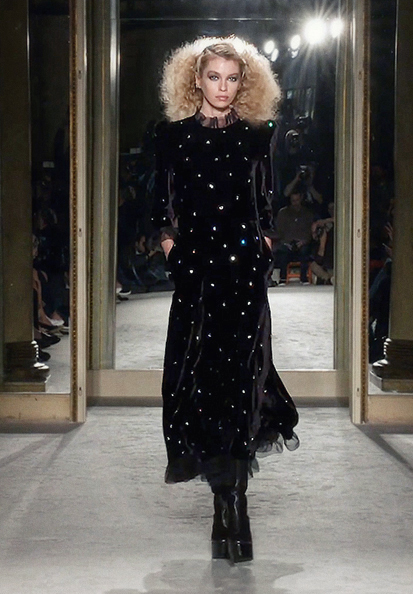 Just an elegant look, this black dress has a early 1920's Belle Epoque vibe to it.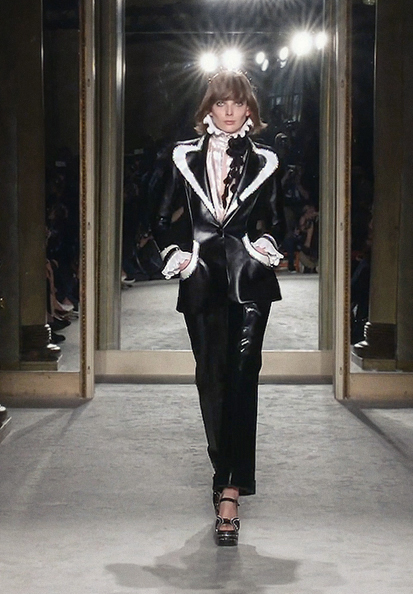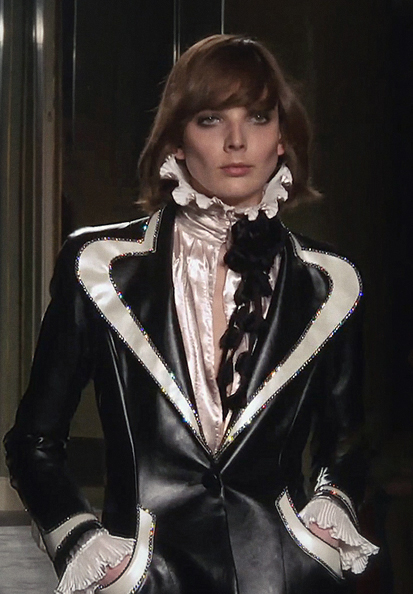 Philosophy used floral brooches made of fabric throughout this collection and they look very chic.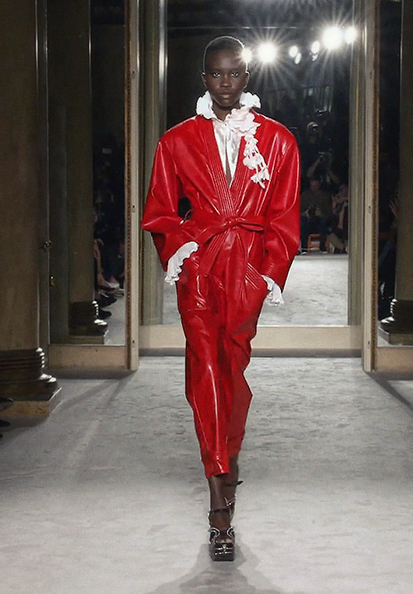 This is simply an amazing red leather jumpsuit, without a doubt a lush look!
View this post on Instagram
Find Philosophy di Lorenzo Serafini on Instagram.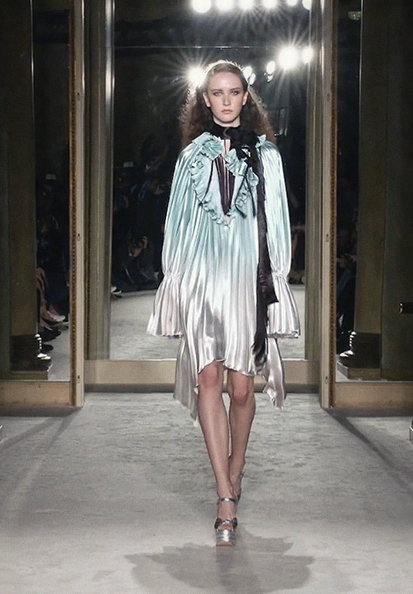 We love this dress with the reflective fabric, it looks similar to a digital color gradient. The light blue tones slowly fade to silver, simply unique.
Find more from Philosophy di Lorenzo Serafini on their website – https://www.philosophyofficial.com.