Named after their founder Jil Sander, also know as the Queen of Less this brand is quite famous for their minimalism. Overall, the Fall Winter 2020 / 2021 Collection by Jil Sander is characterized by clean lines and premium fabrics. There is mathematical precision at play in their tailoring and the result is simply luxurious items. Jil Sander put together a great show at Milan Fashion Week, here are our top picks from the runway.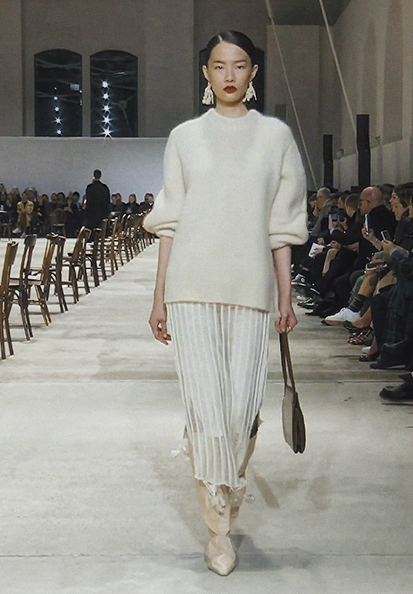 The dominant color of this collection, without a doubt is off-white. The model is wearing a luxurious off-white cashmere top, white skirt and beige boots.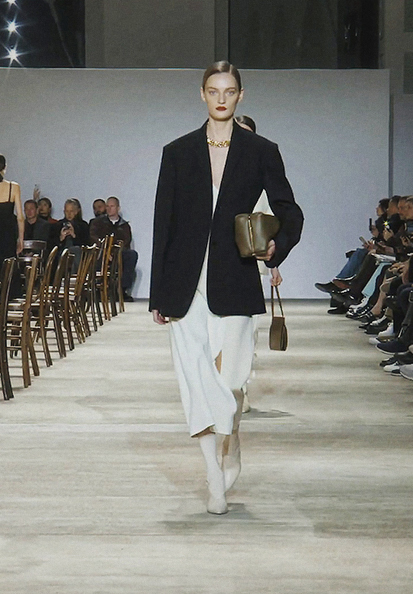 We like the idea of mixing this black, masculine blazer with a skirt. We saw that a few times on the runway here, it looks amazing, very business chic.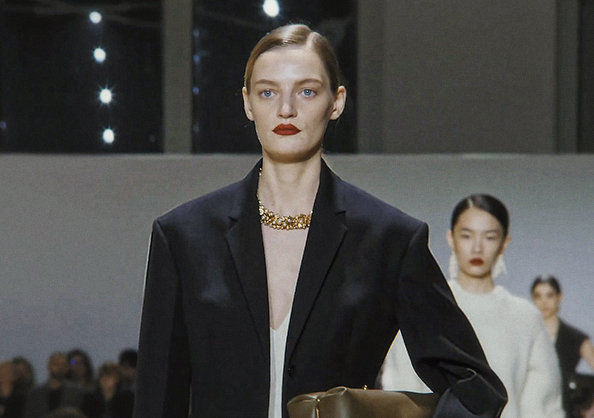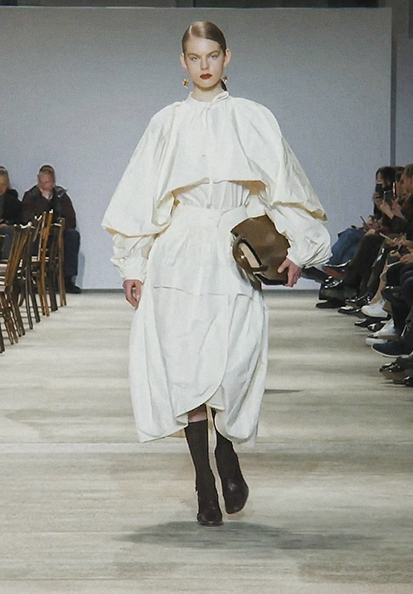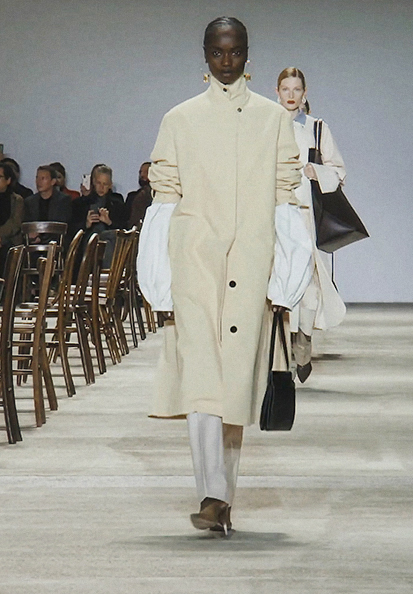 An interesting beige coat with a high collar. There is a futuristic feeling in this look, and we noticed that in many other items from this collection.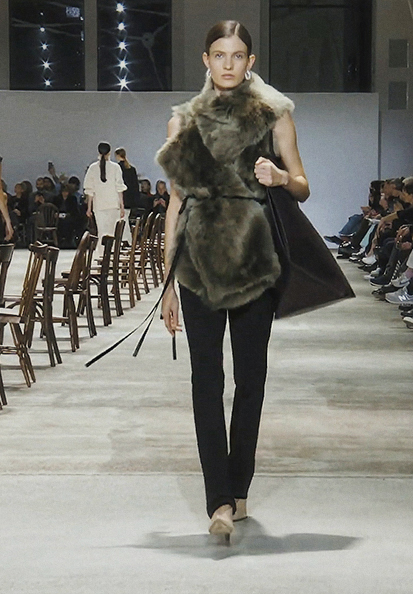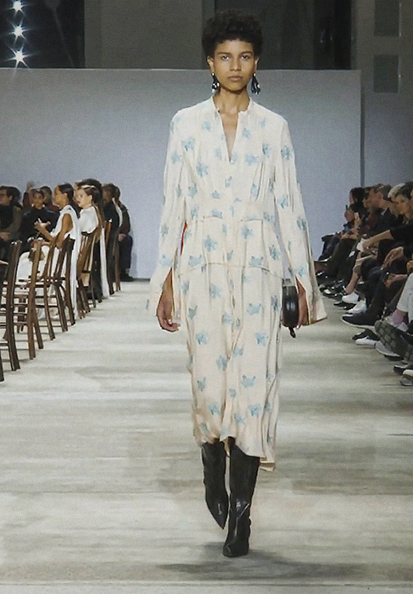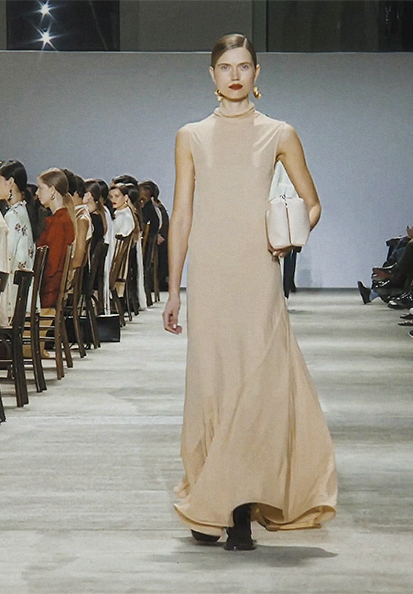 An elegant beige dress, the design is very clean, not a lot going on there. This dress is proof that simplicity can be amazing.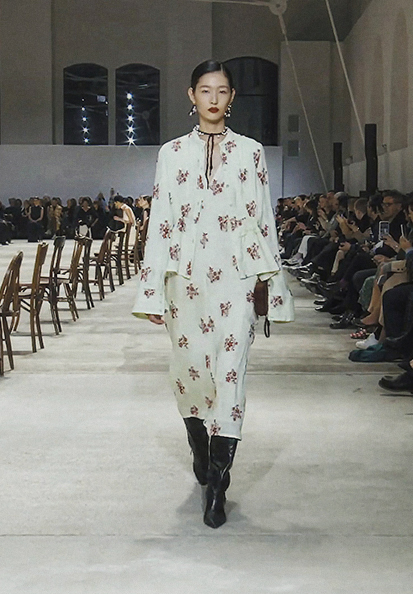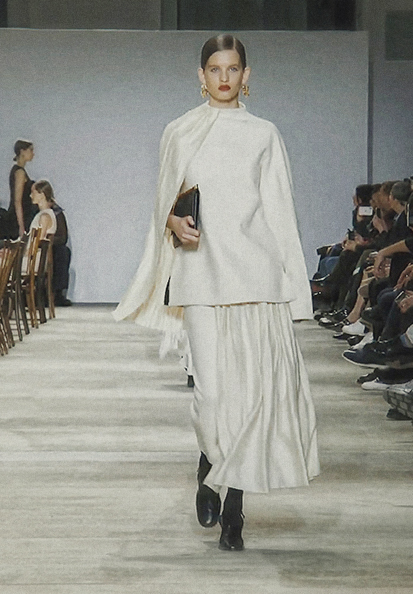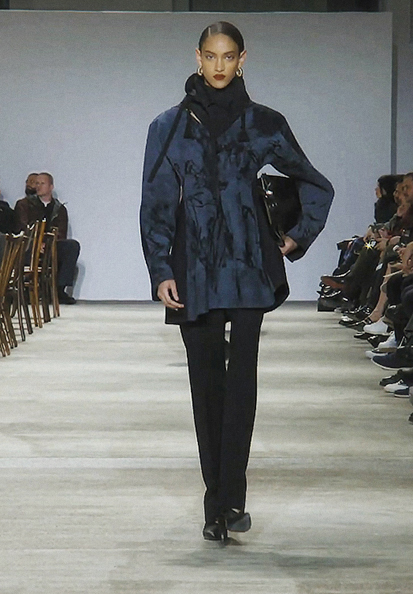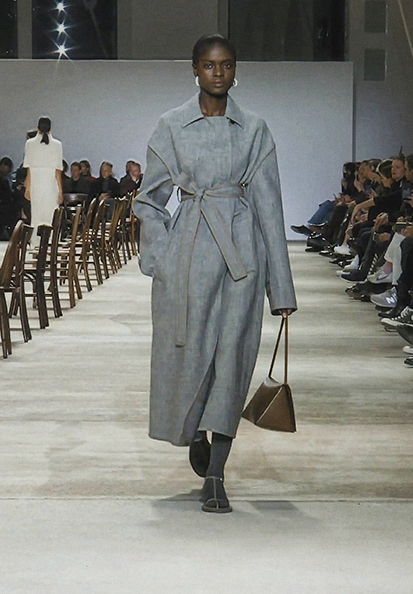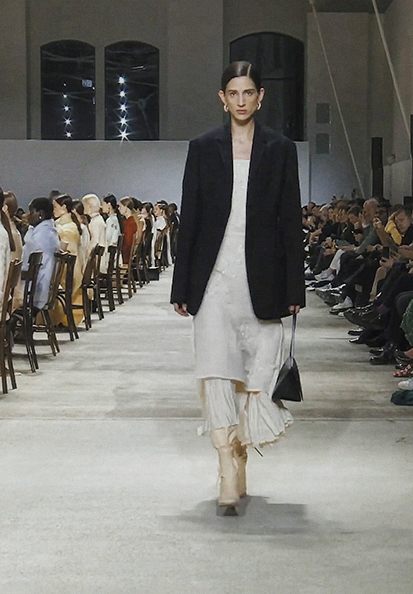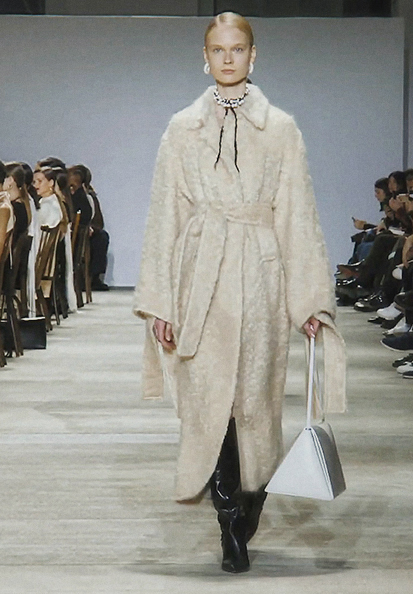 Fur / artificial fur long coats are trending this year. Jil Sander did a great job with this beige coat design here and the white one below. There is a feel of old school Belle Epoque, European grandeur to the them, very luxurious.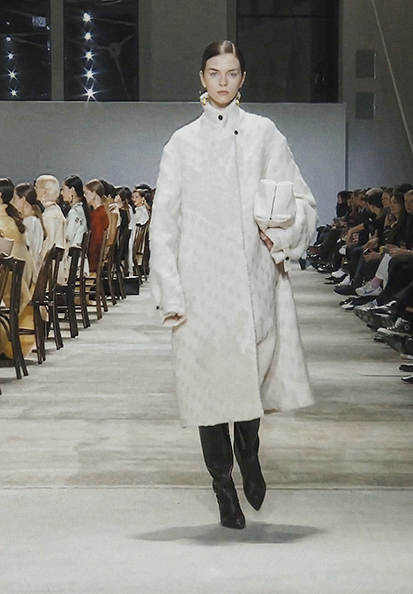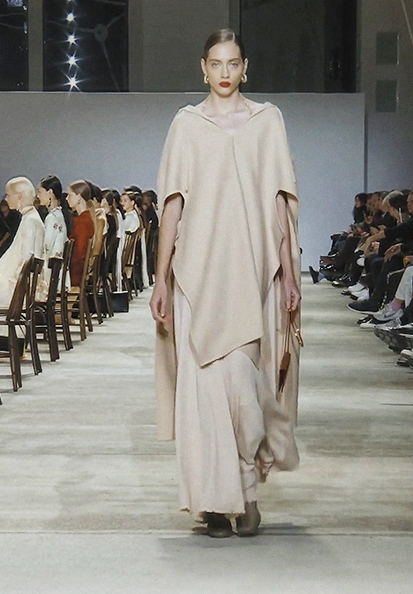 An interesting off white dress and a cape combo. Stunning, an unique look.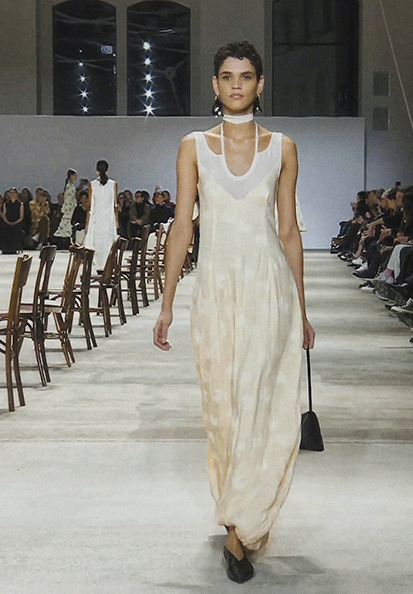 A very light off-white dress with a collar. It looks airy and comfortable! It is definitely on our list of items for soft winter weather.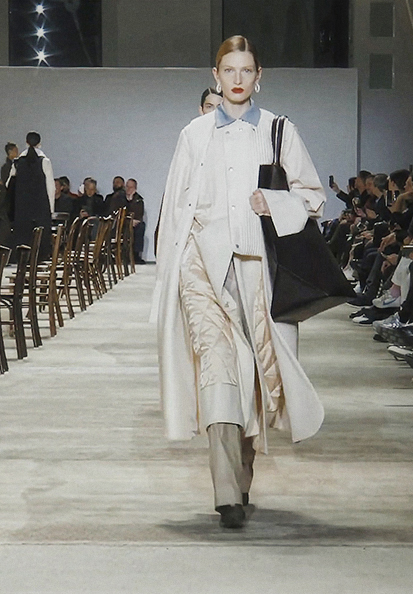 Find Jil Sander on Instagram.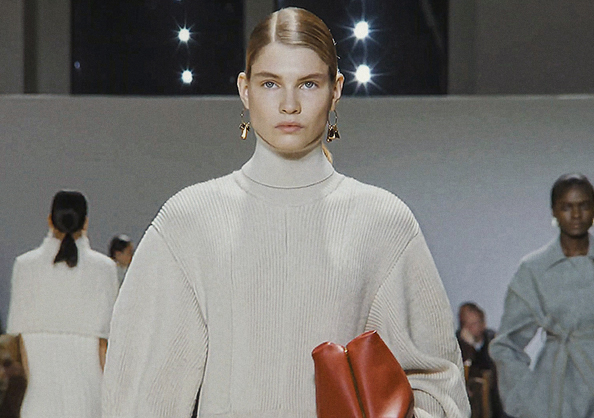 Find more from Jil Sander on their website https://www.jilsander.com.