An excellent idea for this summer is perforated leather. For anyone looking to give a more serious, rebellious vibe to their outfits leather is a great choice. The only downside to wearing it in the summer is that it doesn't do a great job at keeping cool. That is why perforated leather is a good alternative and we truly loved what Salvatore Ferragamo ,with creative director Paul Andrew, did with their SS2021 collection.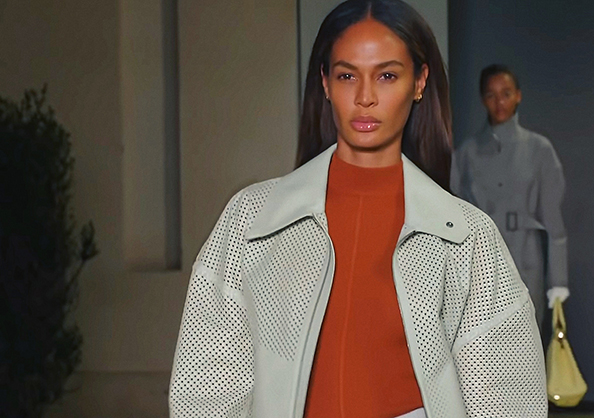 Being one of the leather masters in the industry, they used perforated lamb nappa to create amazing jackets and skirts. However, these products are expensive.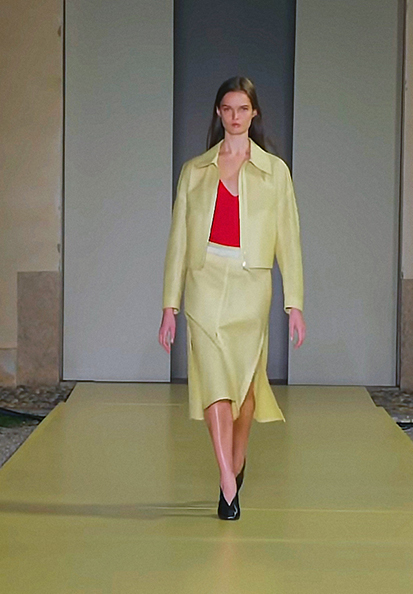 Salvatore Ferragamo are known for their high quality leather which justifies their prices. On websites like Net-A-Porter there should be more affordable alternatives to this design. Unfortunately, for the moment they are few and far between.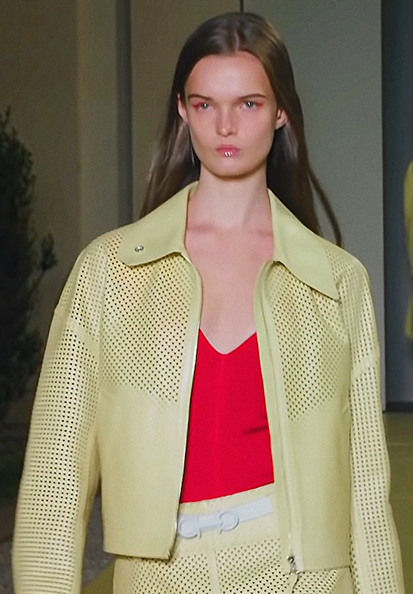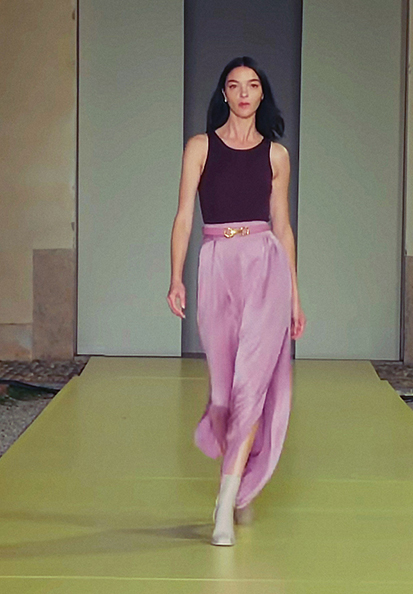 Simple tank tops are great for the summer as well. Usually a more masculine wardrobe item, they can add a cool vibe to any look. Here Salvatore Ferragamo did a great job with this design featuring a dark purple tank top, pink belt, light-pink skirt and white boots. It just looks badass!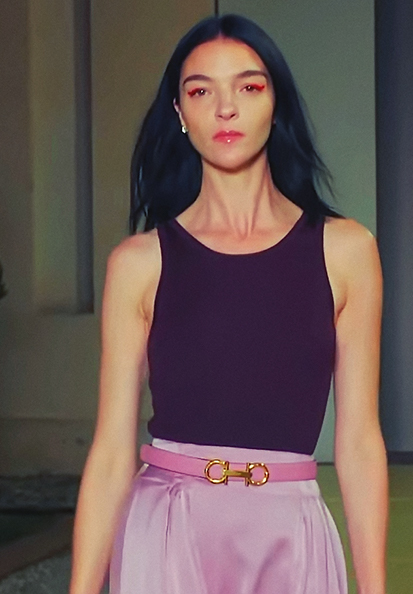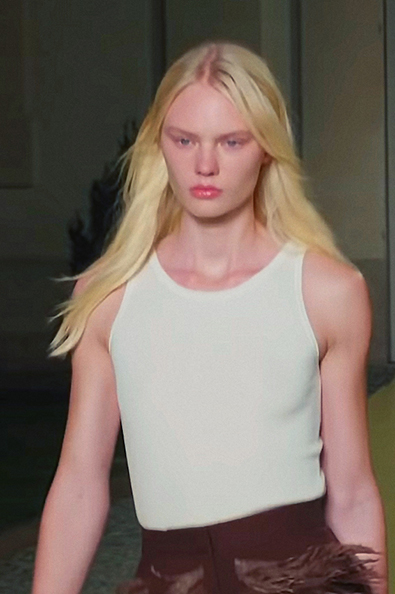 Find the full collection on https://www.ferragamo.com/