Dolores Cortés created an elegant collection for this summer. All the items are extremely well-made and very affordable. The Spanish luxury swimwear brand keeps their prices around the $100 mark. There is a lot of value for the money there. The design of the swimwear is chic, featuring clean lines and unique details like metallic scales. Every garment has enough elements on it to make things interesting without ruining its classy tailoring. Here are our top picks from the Dolores Cortés show at Madrid Fashion Week.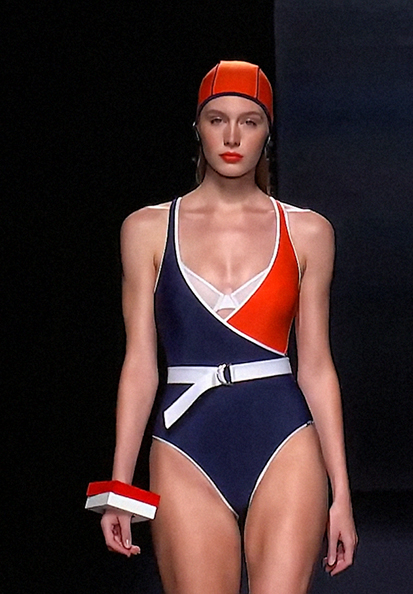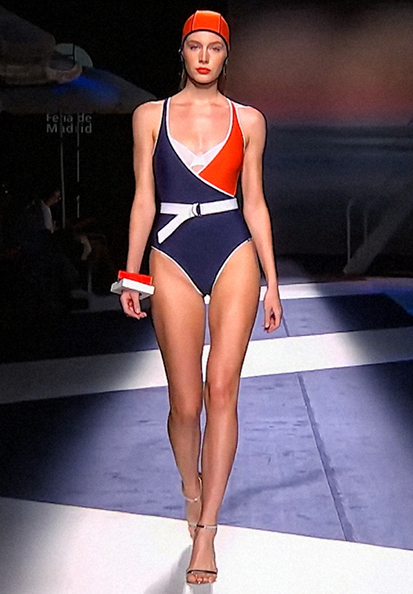 Dolores Cortés have been making beautiful swimwear since the 1960s.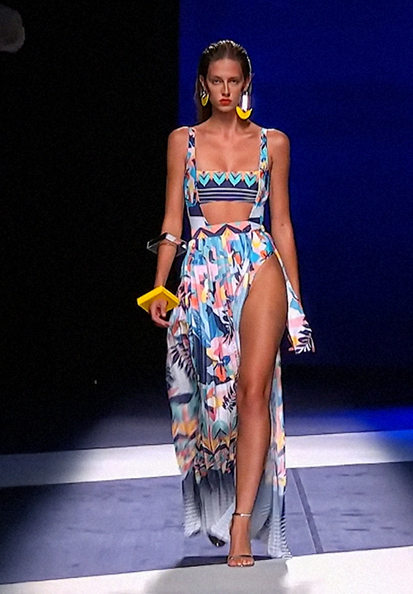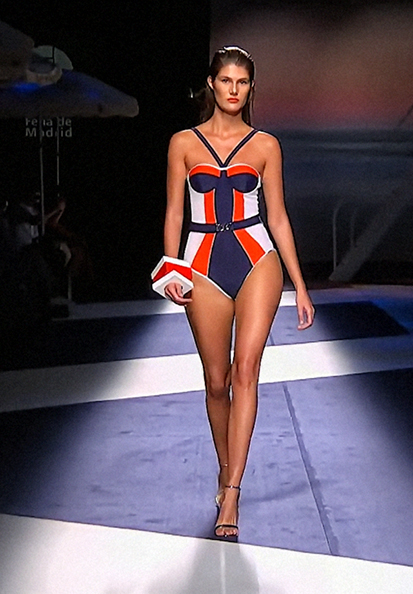 This white, blue and orange color combination radiates refreshing energy.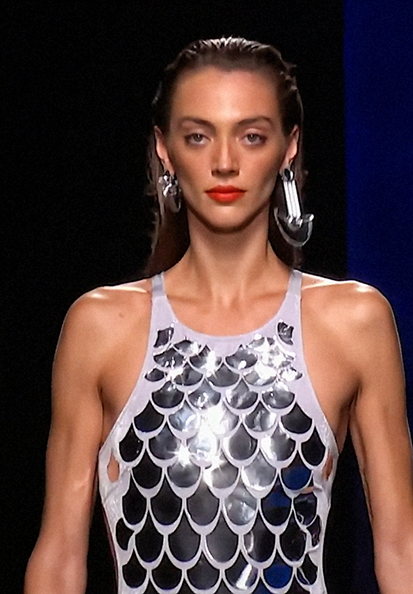 One of the highlights of this collection is the metallic details on the swimwear. Here we have a gray swimsuit with metallic scales, a very original idea – it makes this look classy and distinctive.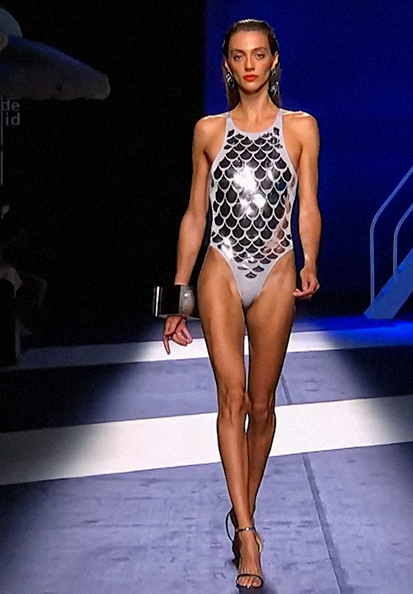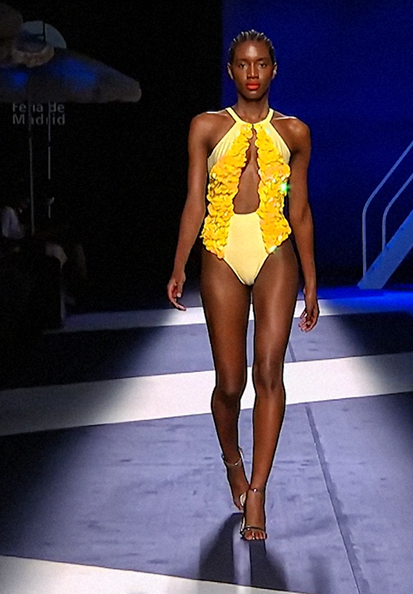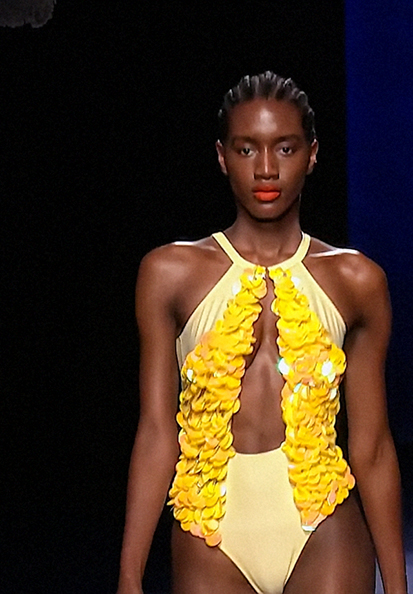 Another great implementation of the metallic details. Here the energetic yellow scales are arranged in a floral pattern on this beautiful light-yellow swimsuit.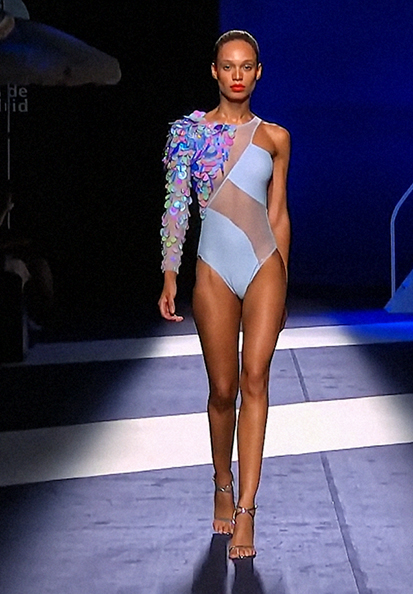 On some designs the metallic details are arranged in a way that mimics scale armor pieces. The end result is elegant and classy.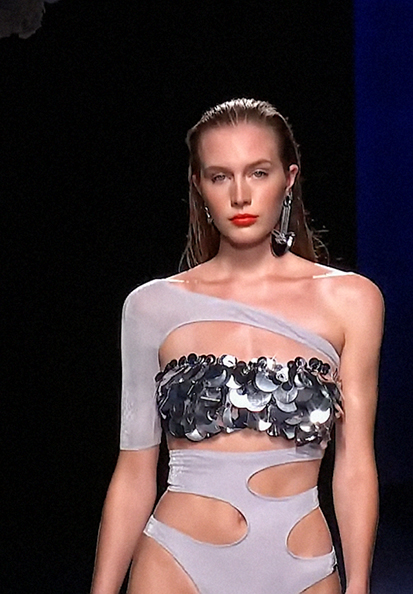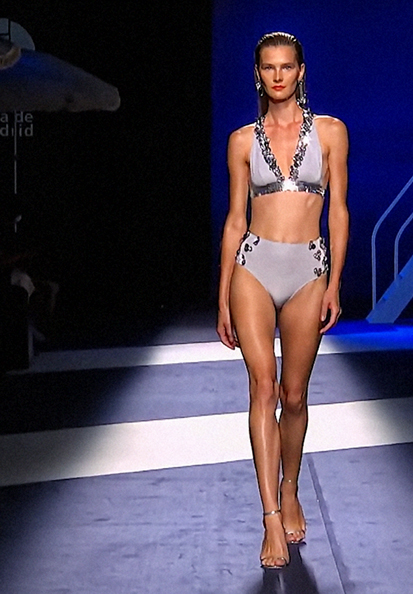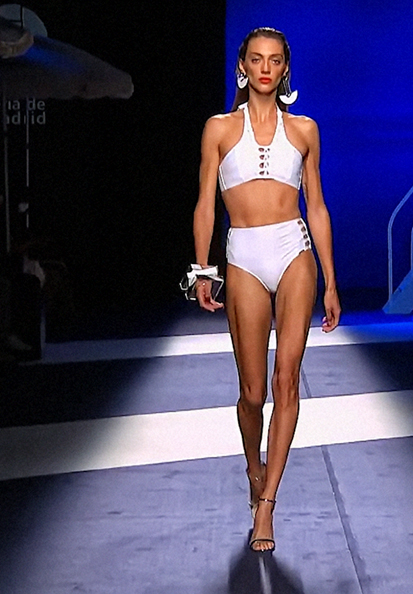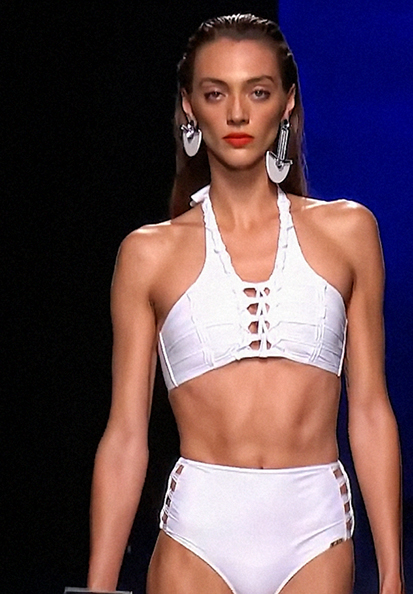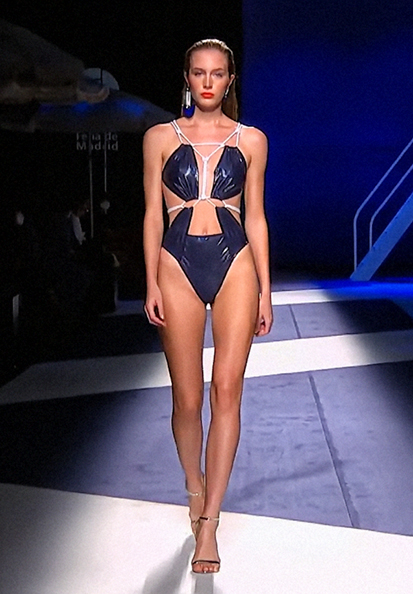 This one-piece swimsuit looks like two garments thanks to ropes keeping it together. The impressive design is a really chic idea for this summer.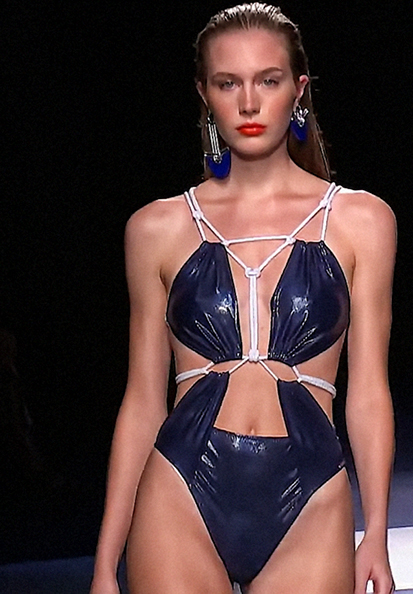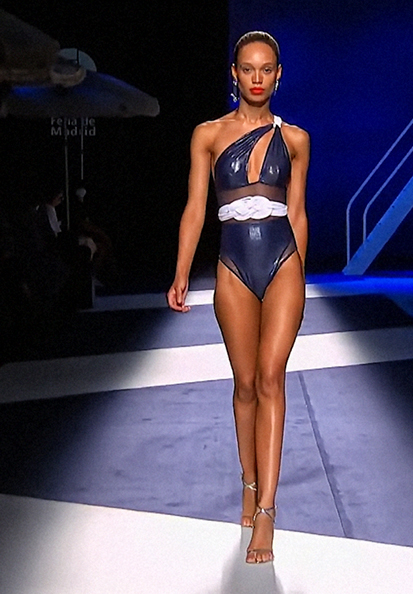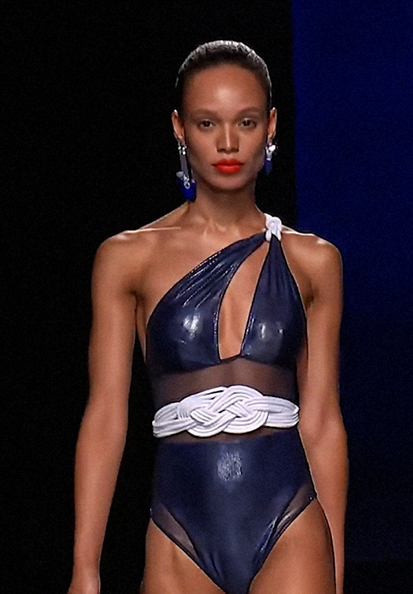 Find Dolores Cortés on Instagram.