Tom Ford is an awesome designer who likes to outdo himself with every new collection. The looks he created for Fall Winter 2020 are as expected amazing. Featuring a uniquely 70's feel, with vivid colors and more relaxed tailoring. With absolutely beautiful, hipster accessories like chunky aviator shades and feather jewelry. All we can say is that this collection is one of our favorites!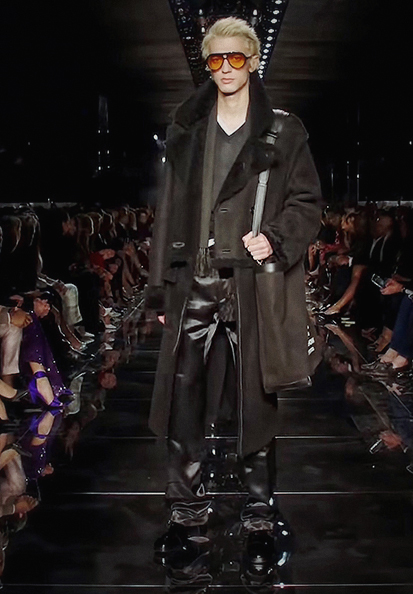 We love the black shearling coat and the yellow tinted aviator shades! The entire look has a pleasant 70's feel to it delivered in a modern way, awesome.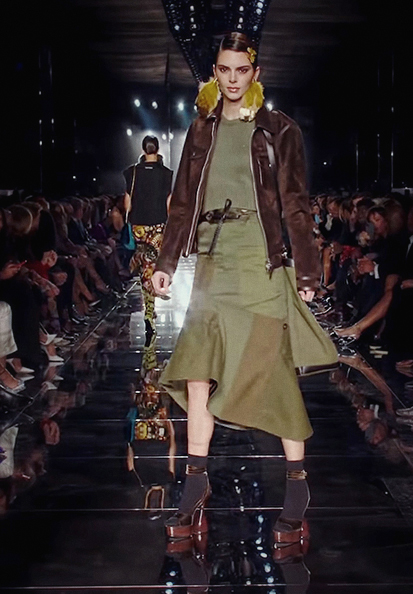 This outfit has a earthly palette with natural tones. The dark brown suede jacket, light green dress and the brown shoes complement each other very well.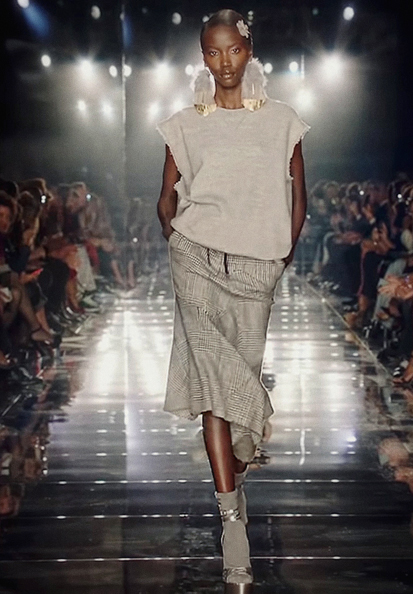 A beautiful grey sleeveless blouse, plaid skirt and silver shoes combo.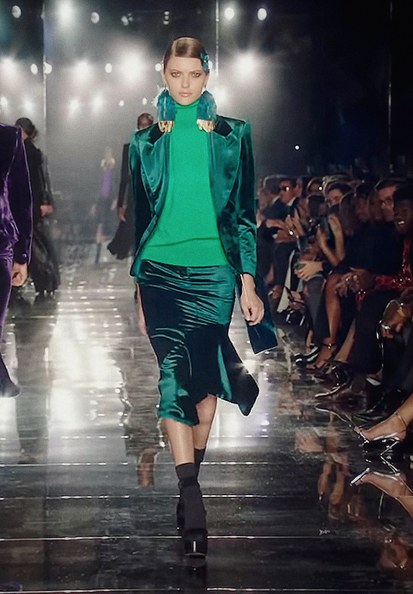 The model is wearing a refreshing look in sea green, featuring a suede blazer and skirt.
The accent of this interesting all black look is the skirt. It is made a semi-transparent synthetic material, without a doubt it is futuristic design and we like it.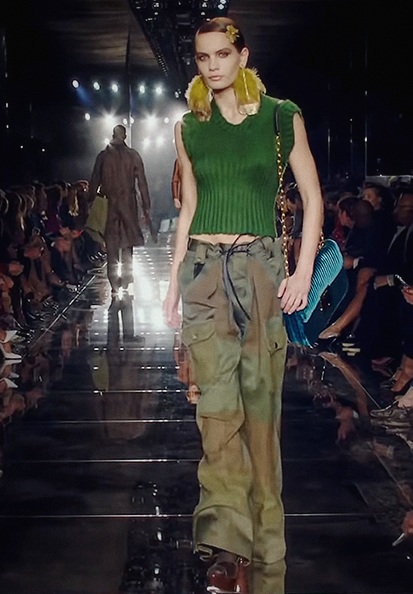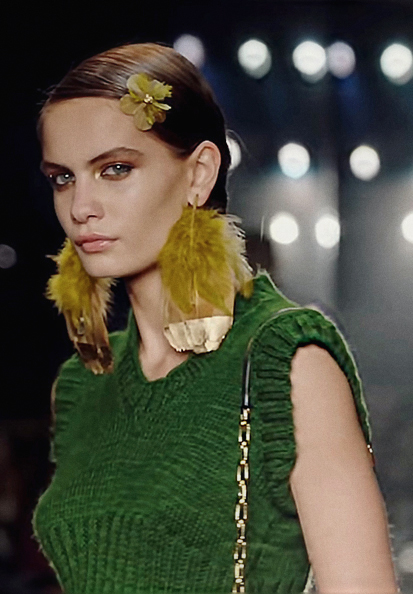 These feather earnings here with the golden tips are a work of art in their own right!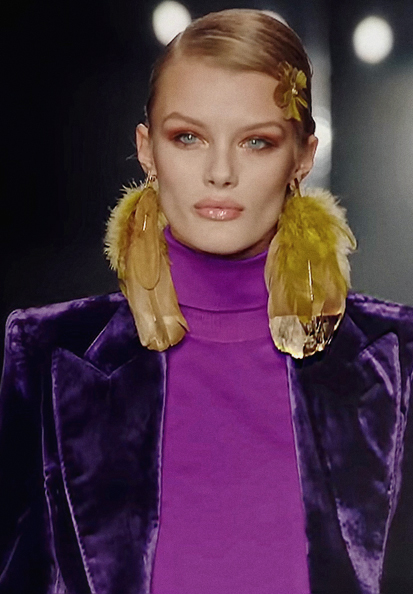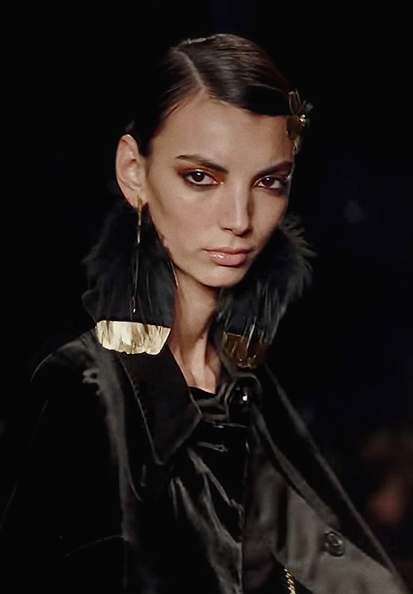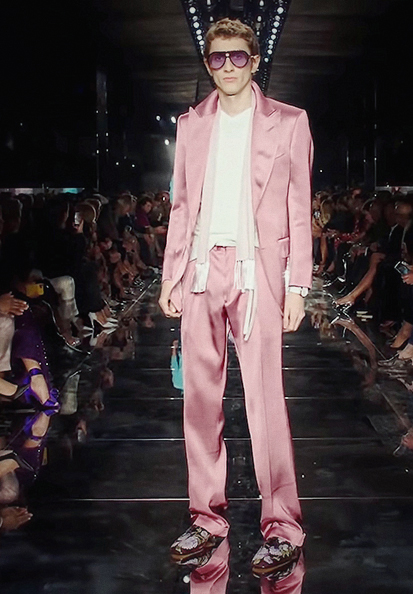 Have you been looking for the ultimate pink suit with a dose of that 70s show nostalgia? Look no further!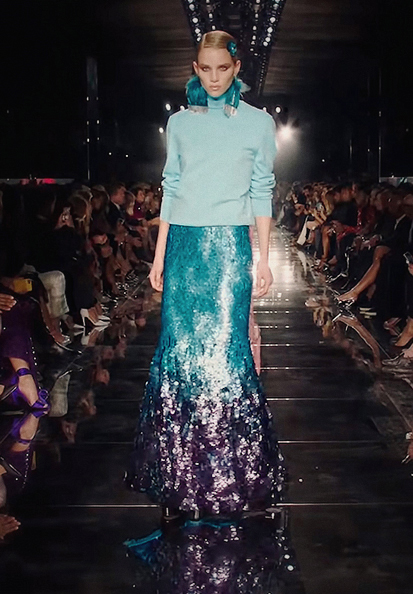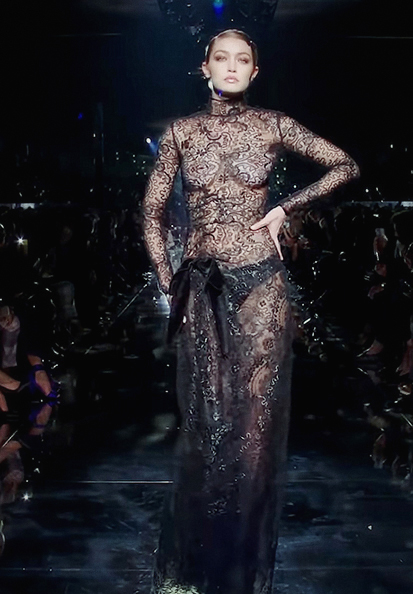 Supermodel Gigi Hadid is wearing an attractive high-collar dress made of synthetic semi-transparent fabric.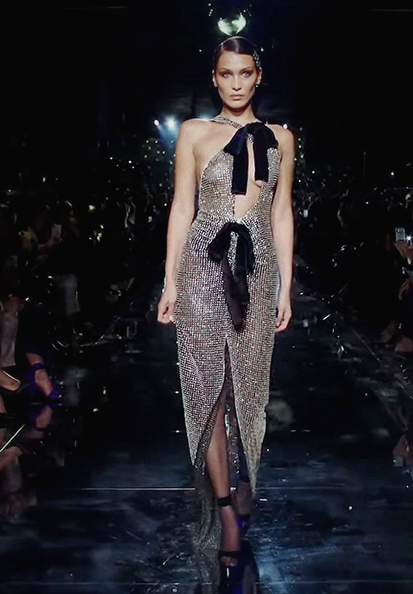 This diamanté mesh dress is another head-turner. Featuring chic black bow details at the right shoulder and hips.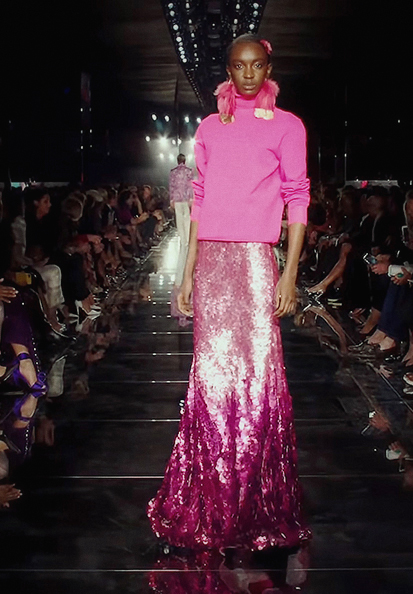 Tom Ford used that electric pink color for his popular chrome acrylic anatomical breastplate designs some months ago. That dress is a winning idea as well, absolutely stunning!
View this post on Instagram
Find Tom Ford on Instagram.
Find the Fall Winter 2020 Collection by Tom Ford on his website https://www.tomford.com.