Valentino is a fashion house that tends to produce masterpiece collections. Their fall winter 2020 collection is no exception. Valentino incorporated heavy leather, glittering silver and floral motifs in their designs. Everything looked vaticanesque, almost religiously regal with perfect attention to detail and materials of exceptional quality. Here are our top picks from the show at Paris Fashion Week.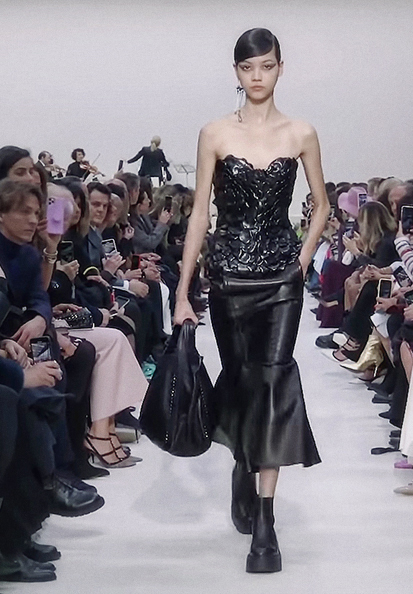 Valentino used floral motifs in this collection. A interesting example is that leather top with flower shapes ruffled up from the leather. Very unique.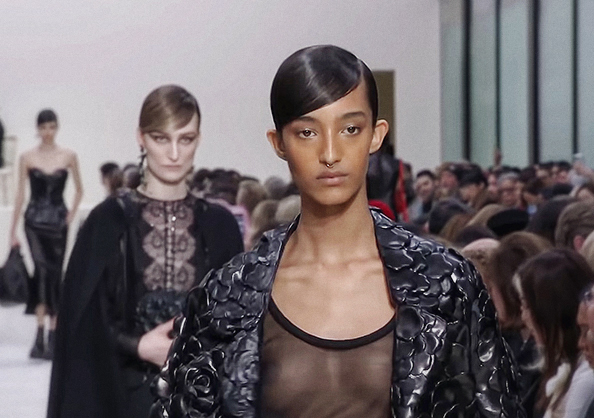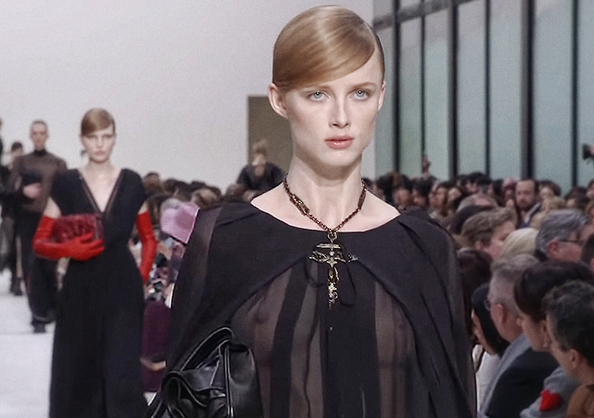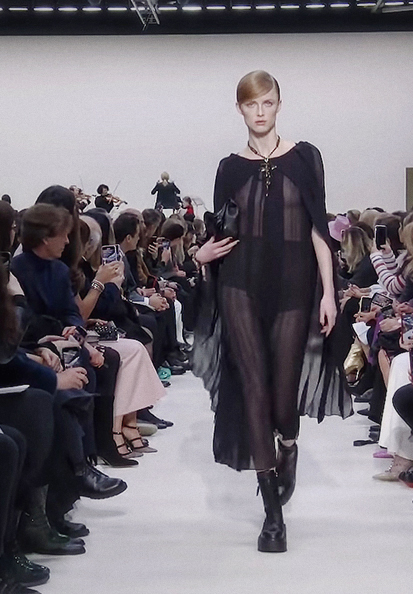 This look is both serious, traditional and also a statement of sex appeal. The formality of the official black tone, the cape and cross shaped jewelry is mitigated in a playful way by the transparent fabric.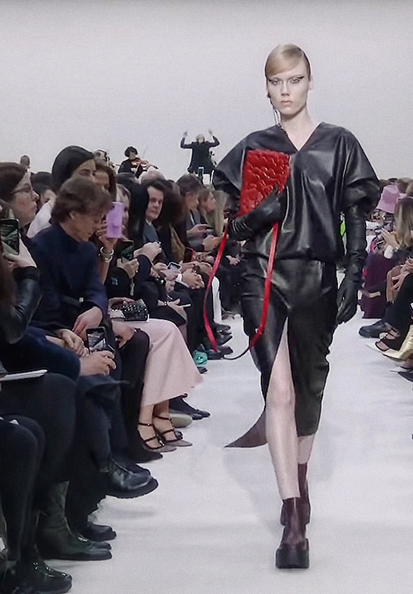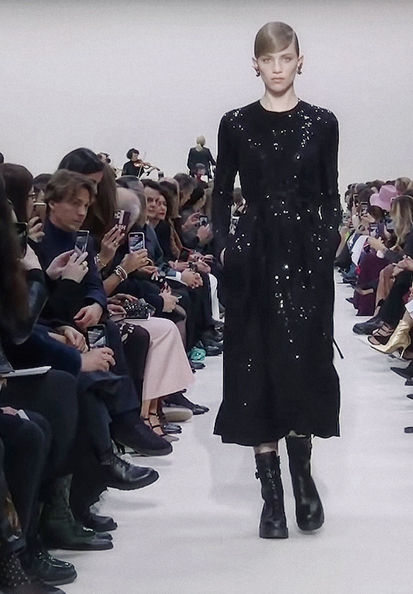 The glittering silver in the fabrics is a nice touch, it creates a pleasant grandeur effect.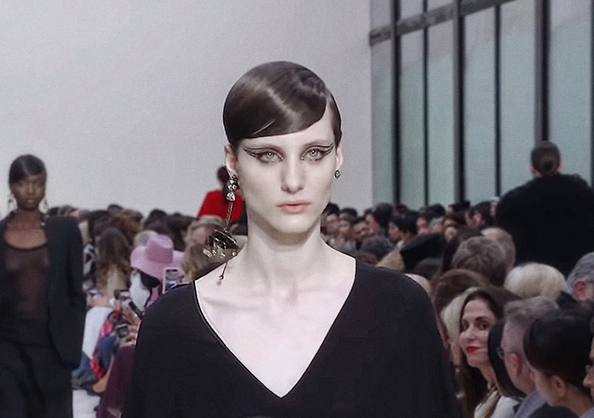 Valentino are very strick when it comes to attention to detail and creating a complete look for the runway. Not only the clothes, but everything on the model is first class including the makeup, haircut and jewelry.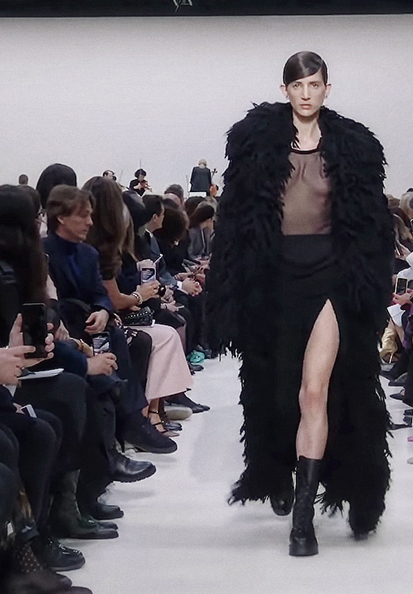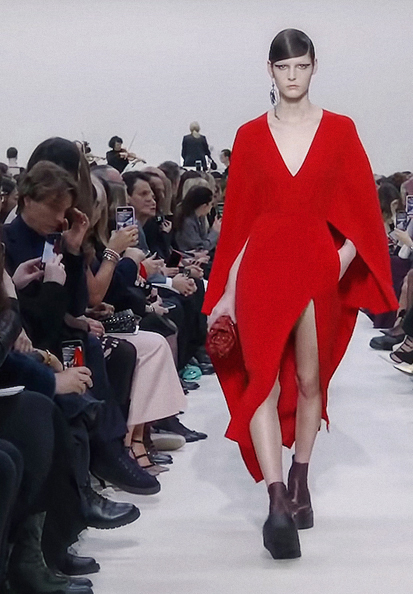 The red leather used by Valentino for this collection is simply out of this world, this red coat looks stunning!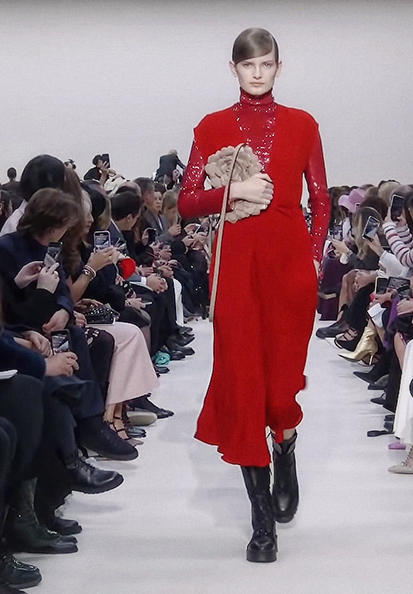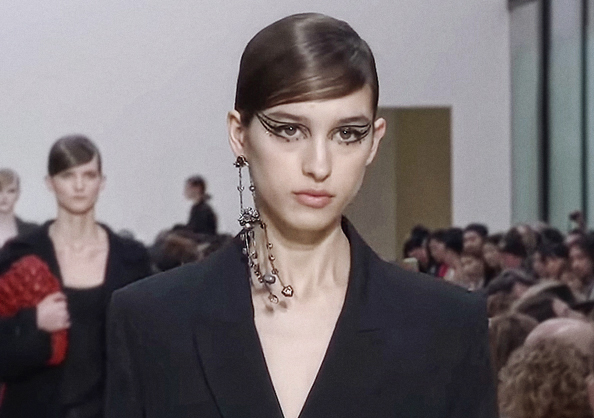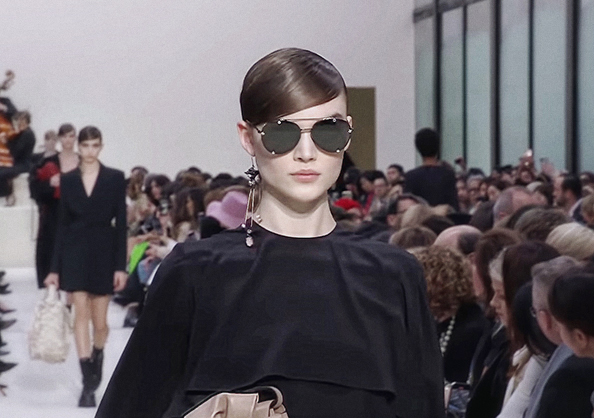 Aviator shades by Valentino, yes!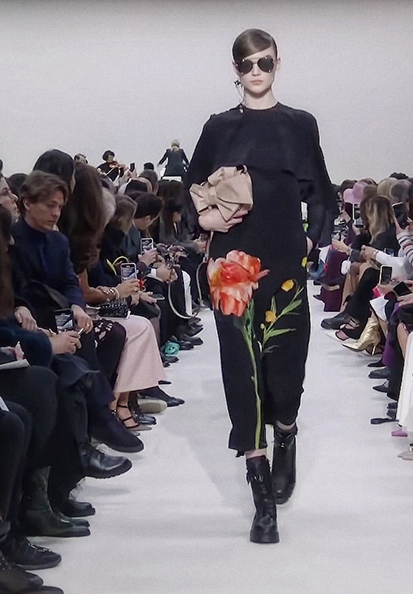 There is a bit of a rock'n'roll influence to this look and we love it. The floral motifs on the black fabric look timeless, very classy.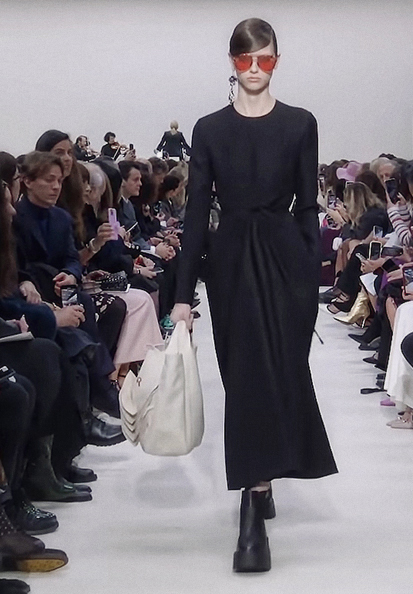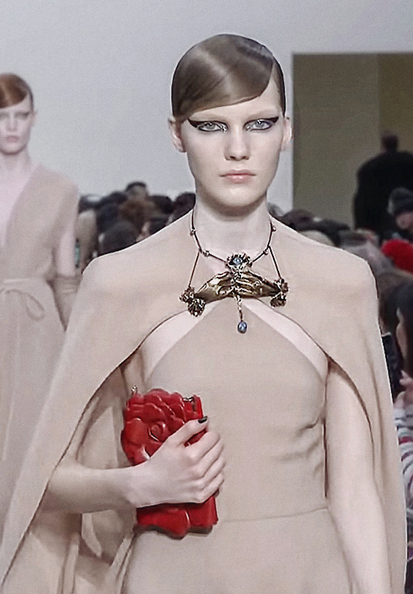 Their look in beige is immaculate, almost religiously immaculate like something you would see on a Vatican painting.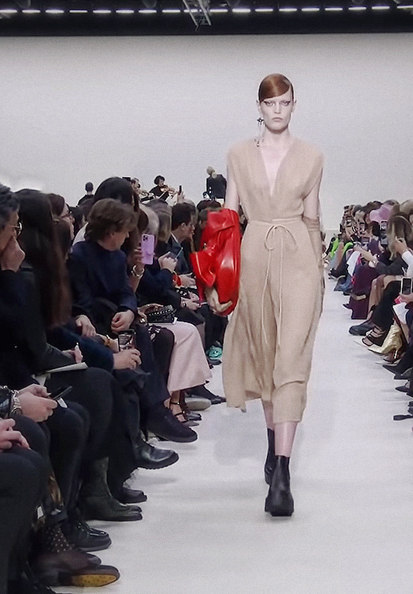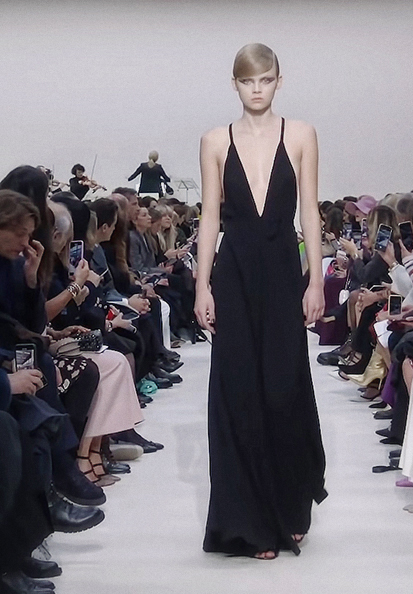 Find Valentino on Instagram.
Find the Fall Winter 2020 Collection by Valentino on their website https://www.valentino.com/en-us/women/women-fall-winter-2020-21.