Legendary retailer Salvatore Ferragamo's new Autumn Winter Collection is something else. You can sense the 20th century charm in the air. There is an abundance of high quality leather, and that leather is the reason why the name Salvatore Ferragamo is so well known since the 1920's. Here are our top picks from the show in Milan.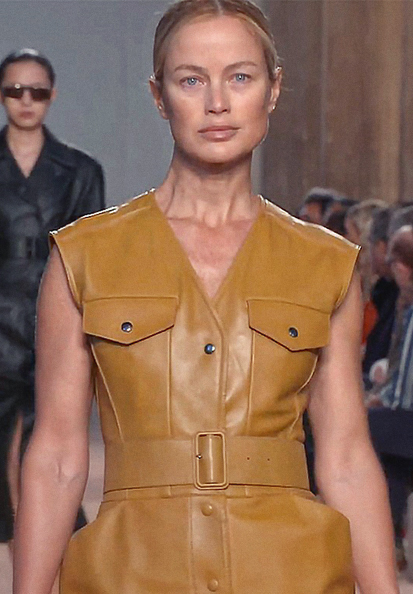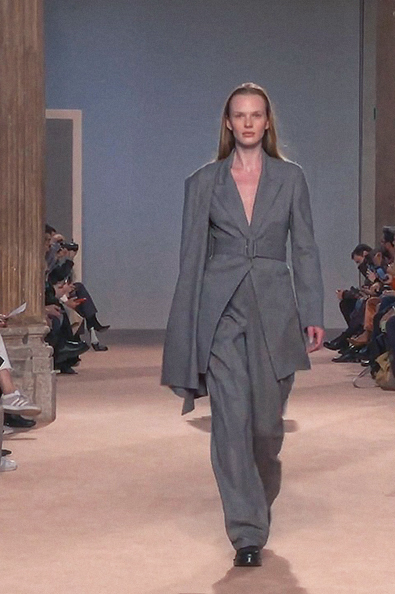 There is a nice return here of loose fit clothing and belts. Looks very elegant and beautifully vintage.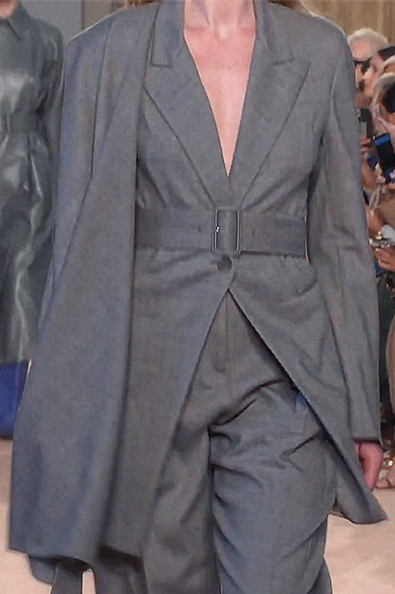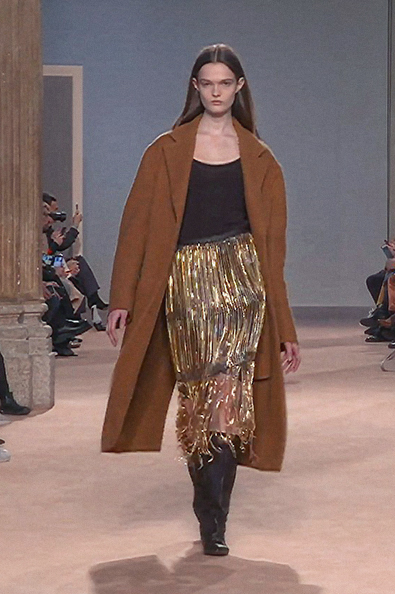 Some items from the collection have metallic components. A nice surprise on the runway there.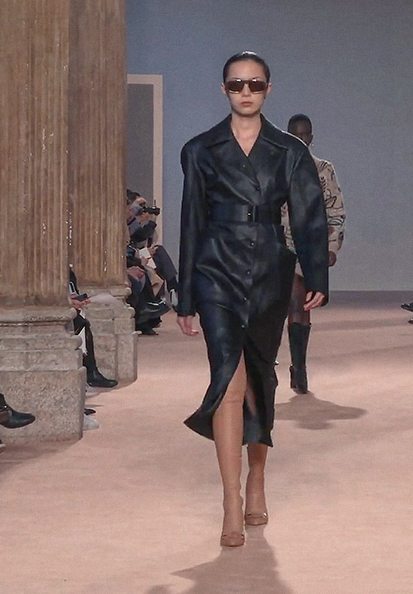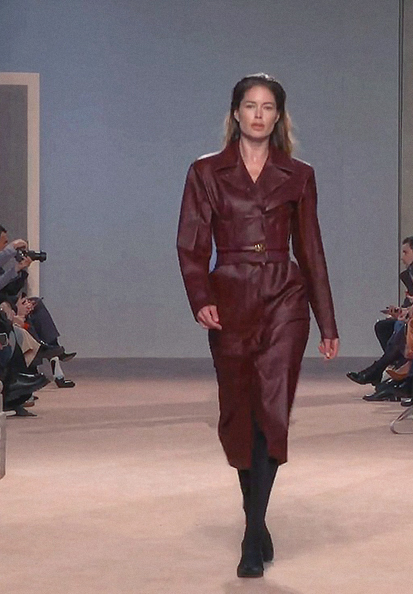 This dark red coat is a masterpiece. Of all the items with vintage influences we saw on the runways in 2020, this coat is in our opinion the best one. The mid 20th century note from that coat is so sweet. Elegant and slightly serious, simply stunning!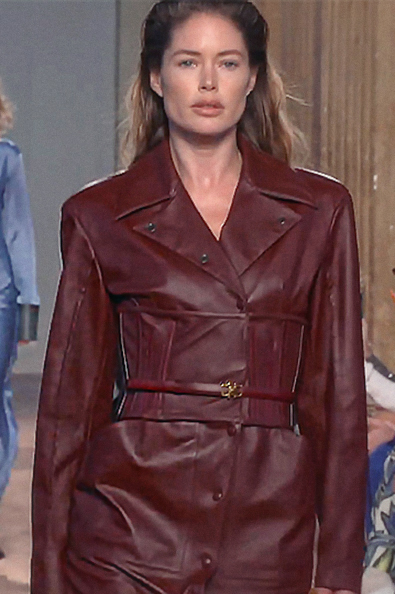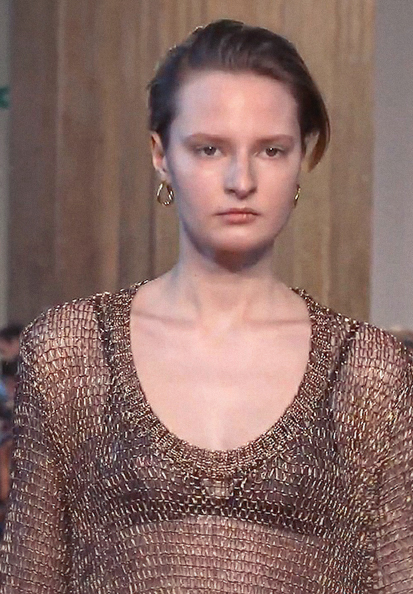 This dress has a design similar to a chain mail armour, however the see through effect is very attractive. The material gives it a sense of noble luxury.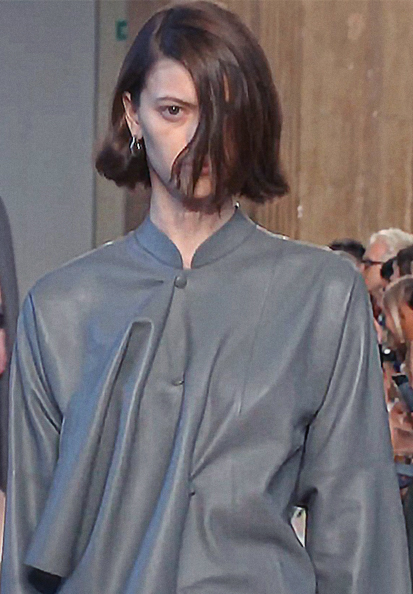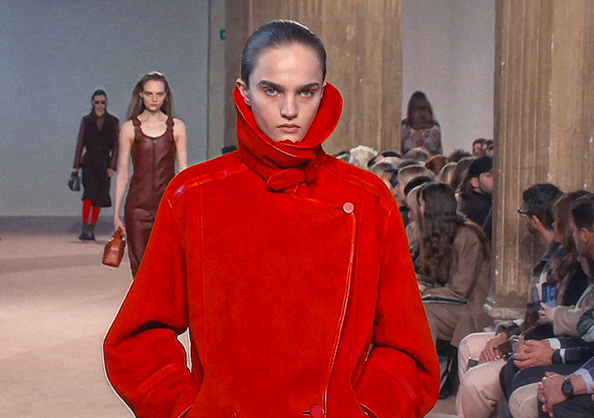 Bold coat in red with a beautiful collar. This shade of red is simply alluring.
Find more from Salvatore Ferragamo on their website https://www.ferragamo.com/shop/eu/en.
Find Salvatore Ferragamo on Instagram.